This article is sponsored by Nordgreen, but we do express our own opinion about the product overall and share our suggestions
Time is something we never have enough and something we constantly watch for. Sometimes it flies by and other times it crawls like a turtle, but never does it stop even for a second.
Ever since the first sand watch was invented, people looked for ways to improve it and take time with them. Today we can see time pretty much everywhere, would it be news portal, TV set, favourite gadget or a classic wrist watch.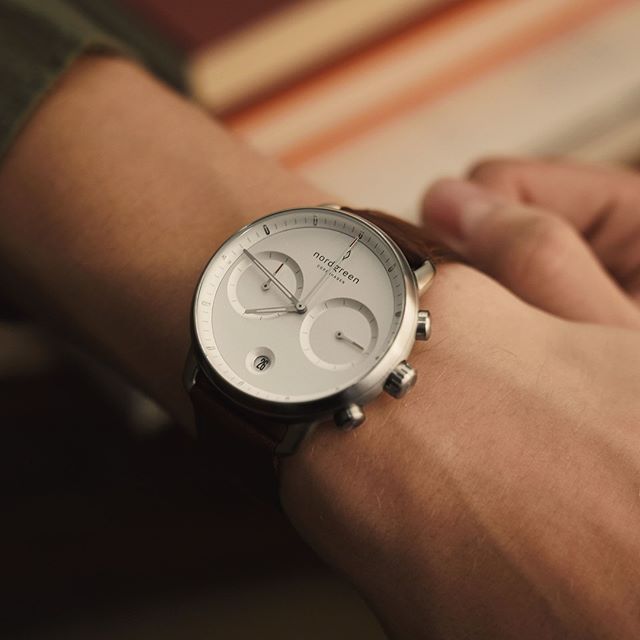 We believe that a wrist watch is long gone beyond showing you precious time and became an accessory and a part of your style. Something you would add to your casual or going out look, something that would speak about you and your style better than words.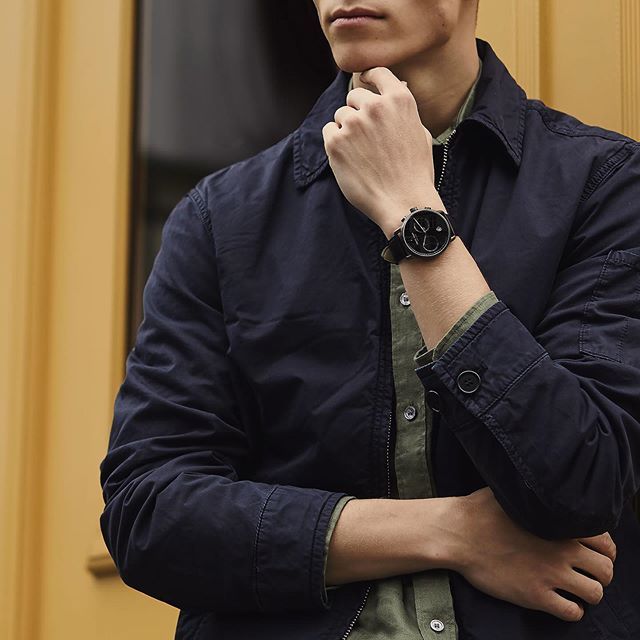 There are not many things that would suit equally well to men and woman and a wrist watch is one of them without a doubt. It is an undeniably great gift for every age and every lifestyle. It is something of value, not because it shows you current time and date of month, but because it is always with you, becoming a part of yourself, a great memory you want to keep or a gift you won't let go.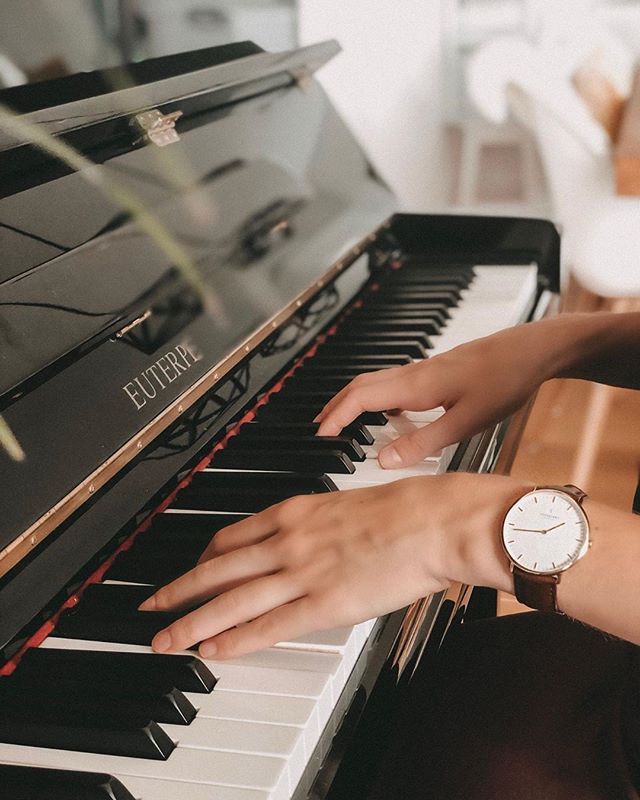 Not just a wrist watch anymore
There are modern wrist watches with cutting edge technology pack mostly for the geeks, runners and those who want every single digital function to be on their wrist.
Then there are those who want their watch to be a piece of a jewellery, flashing with diamonds, gold and platinum. They can be super expensive and for sure they speak about privileged status of their owner.  
We believe that a watch can be a great addition to your style and does not need to make a hole in your pocket or scream about your financial abilities. It is more of a lifestyle than anything else.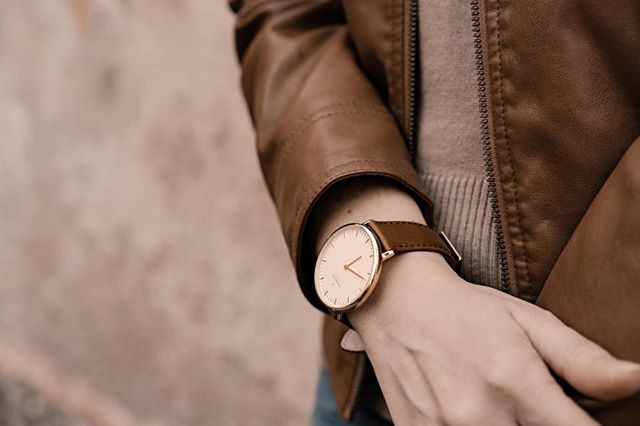 Meet the new brand
This is why we want you to take a look at Nordgreen from Copenhagen. Their watches are on a classic side in terms of design, clean lines, no flashing colors, comfortable and without a doubt classy. And they make our environment a bit better too, with their support of planting new trees for our planet!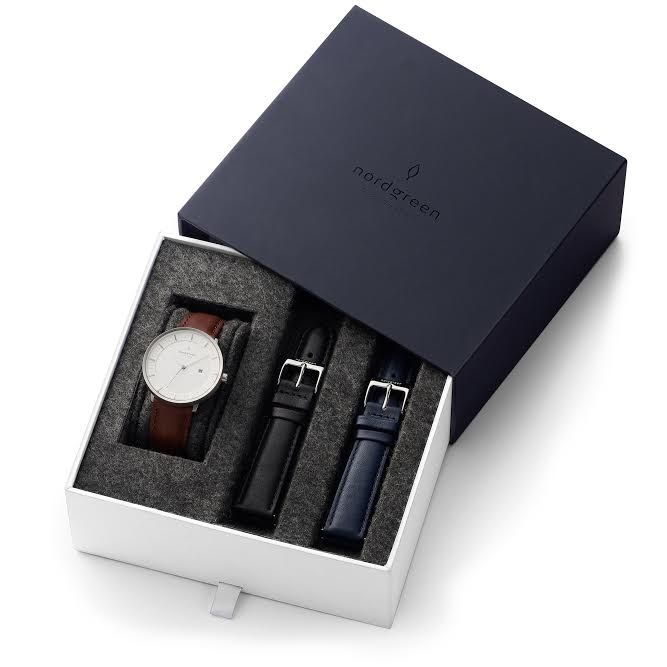 Quick overview of Nordgreen history
Nordgreen is a fast-growing minimalist watch brand founded by two college friends, Vasilij and Pascar. This company was born in 2017 being patronized by Blazar Capital, a venture capital based in Copenhagen that has supported several brands such as Messy Weekend,  Jamie Looks, The Plant Era and much more.
The key points of Nordgreen are the following: Scandinavian minimalist watch brand, with watches designed by renowned Bang & Olufsen designer, Jakob Wagner. Raised $250k on Kickstarter (top 10 most successful fashion projects on Kickstarter ever in Europe)It is live in more than 8 countries through localised websites, marketplaces, and stores. Have sold to more than 70 countries since launch in 2017. For every watch bought, Nordgreen donates to one of three NGO's, which the customer chooses: provide clean water, educate the future and protect the rain forest"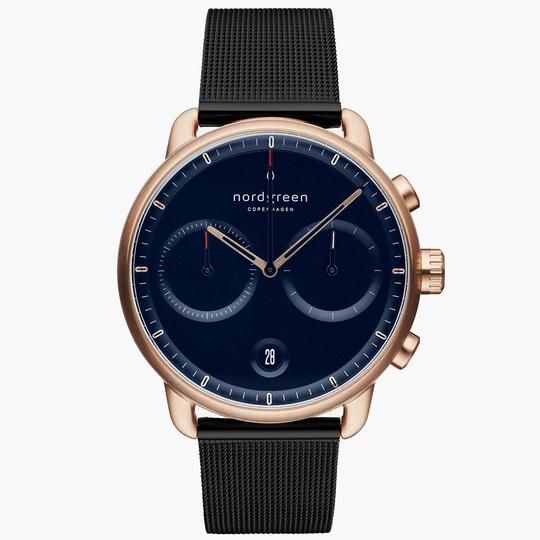 It's in our name
The "Nord" represents our  Nordic identity. We not only strive to capture the sophisticated  minimalism that is so inherent in Scandinavian design, but aim to  integrate Danish values into everything we do. We actively work to  inspire trust, encourage cooperation, and foster an open and honest  environment between us, our employees, our partners, and our customers.
The "Green" captures our emphasis on sustainability. We take the necessary steps to ensure  that our products and processes are as sustainable as possible,  exemplified by our recyclable packaging and partnerships with  sustainable manufacturers. At Nordgreen, the Scandinavian values of  generosity and social responsibility always come first.
We love Danish design. It really took off in the 1950s with legends like  Hans Wegner and Arne Jacobsen crafting up the goods. Now it is  considered to be timeless. We are showing our love for timeless Danish  design in everything we make - except for the fact that our designer  watches tell the time - that's not what we mean by timeless. Anyway, we want to show you how good Danish design can be, so that you fall in love too.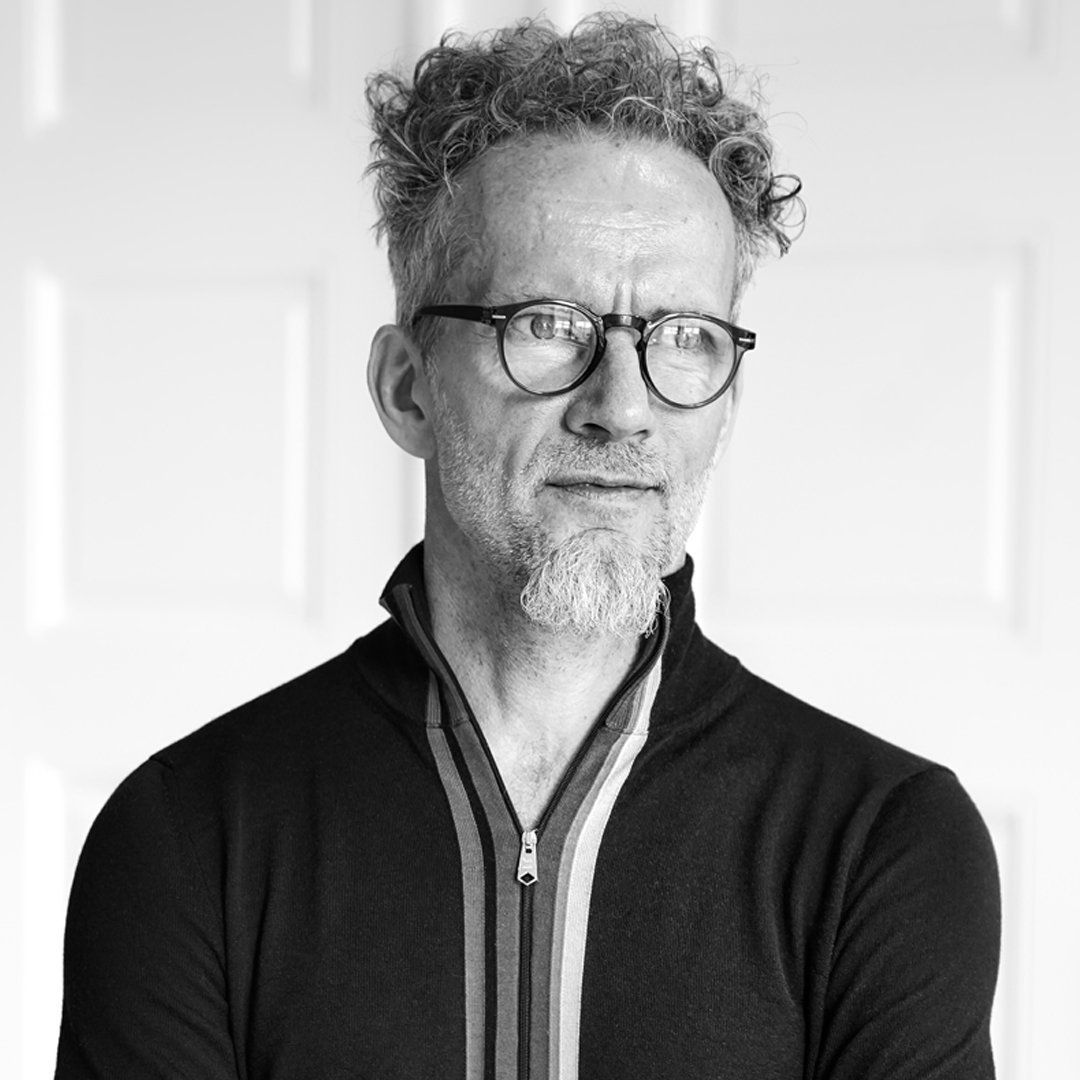 Our pick and suggestion
So we decided to give them a try and actually got one of their most popular men's watch model Philosopher with leather strap in Silver. The packaging and quality feel of a product is nothing short of excellent. We did enjoy this one for sure and can recommend it as a great gift to anyone. Here are our very own pictures of unwrapping.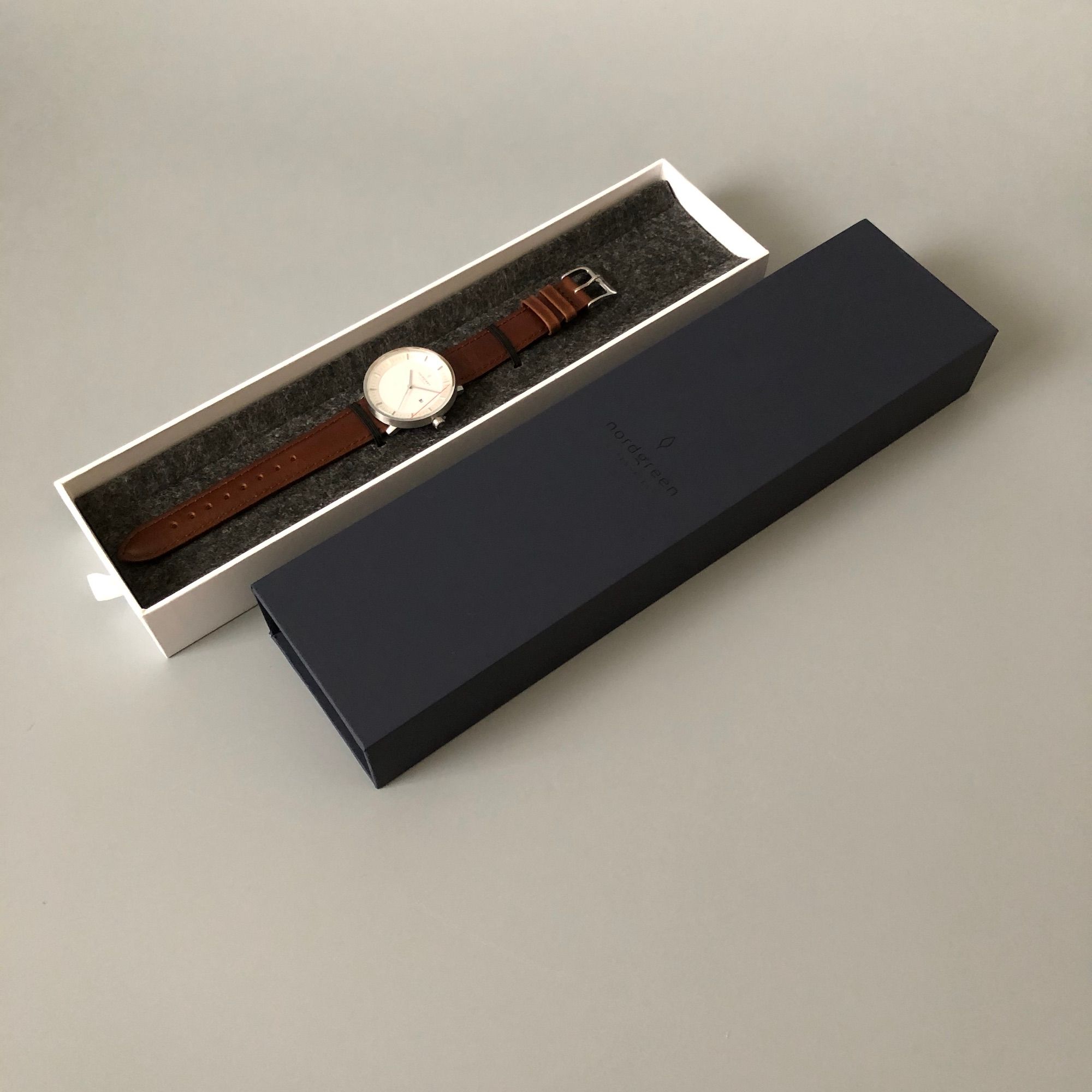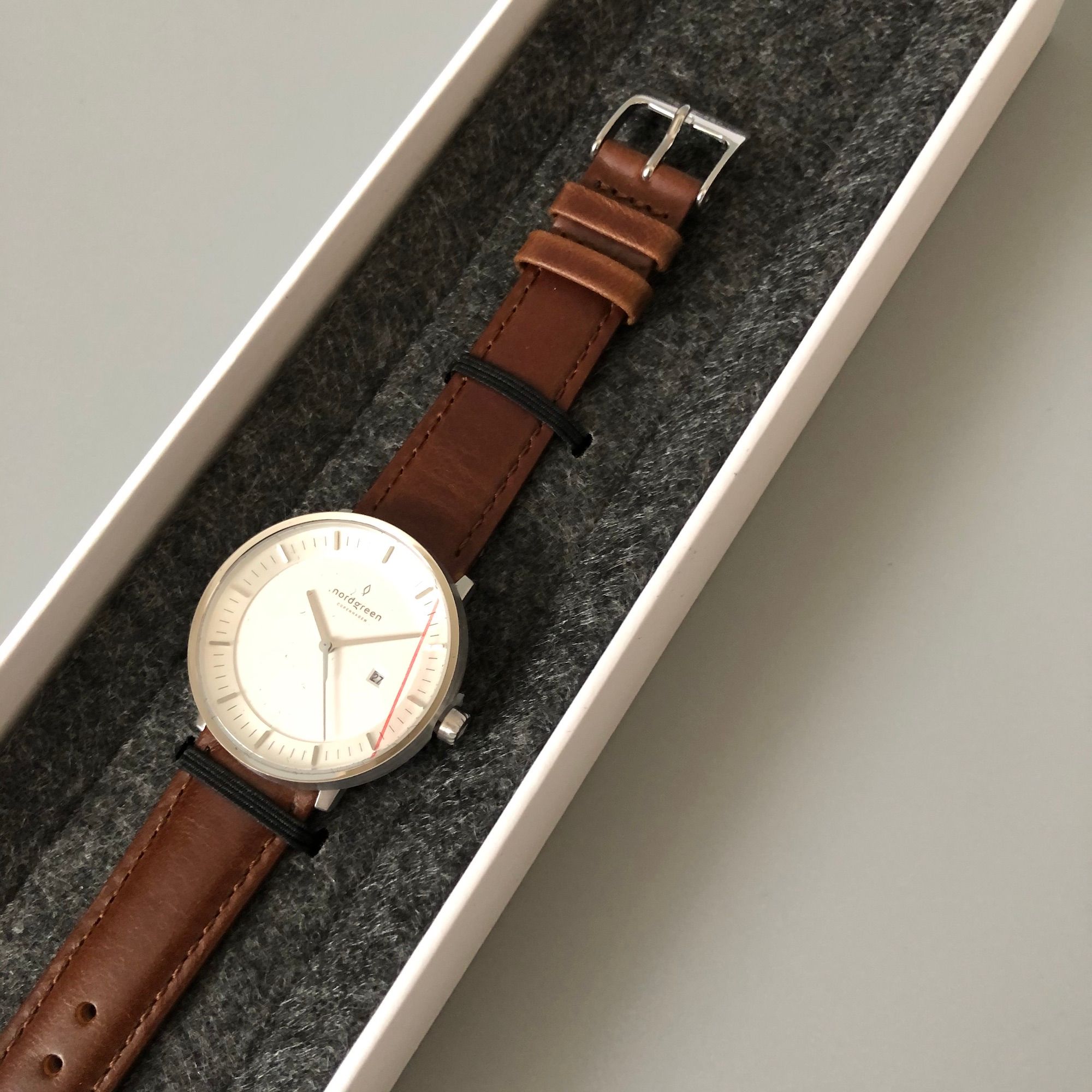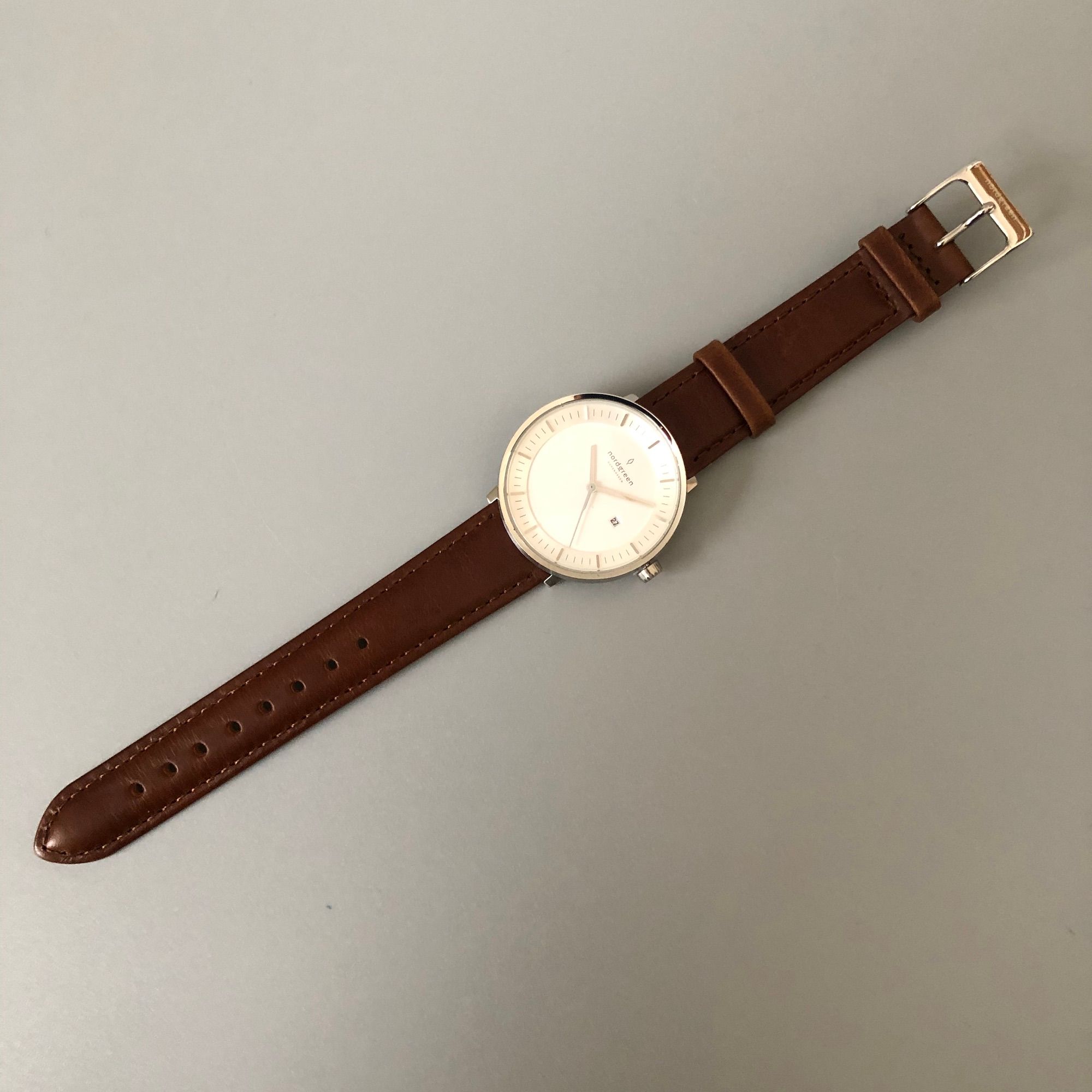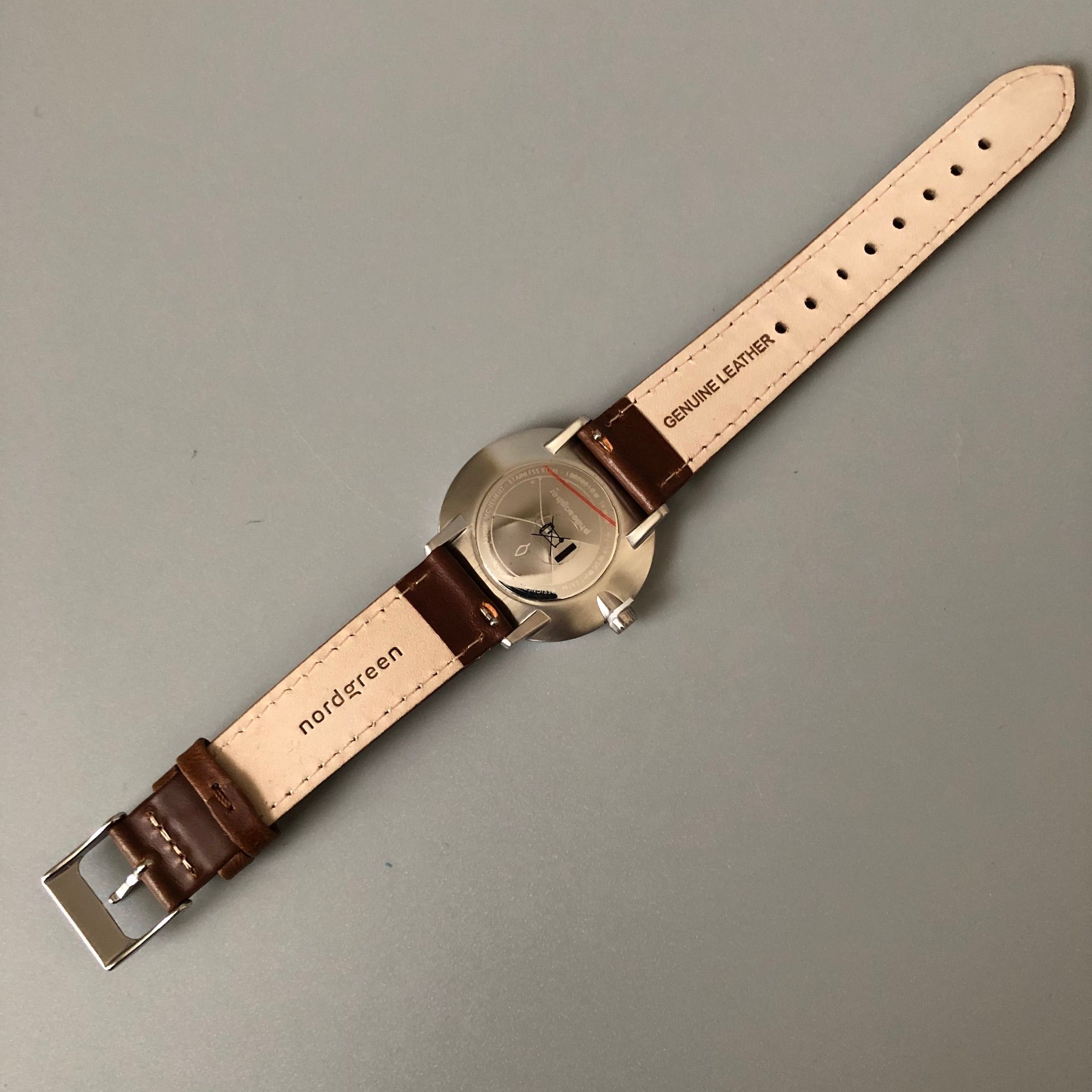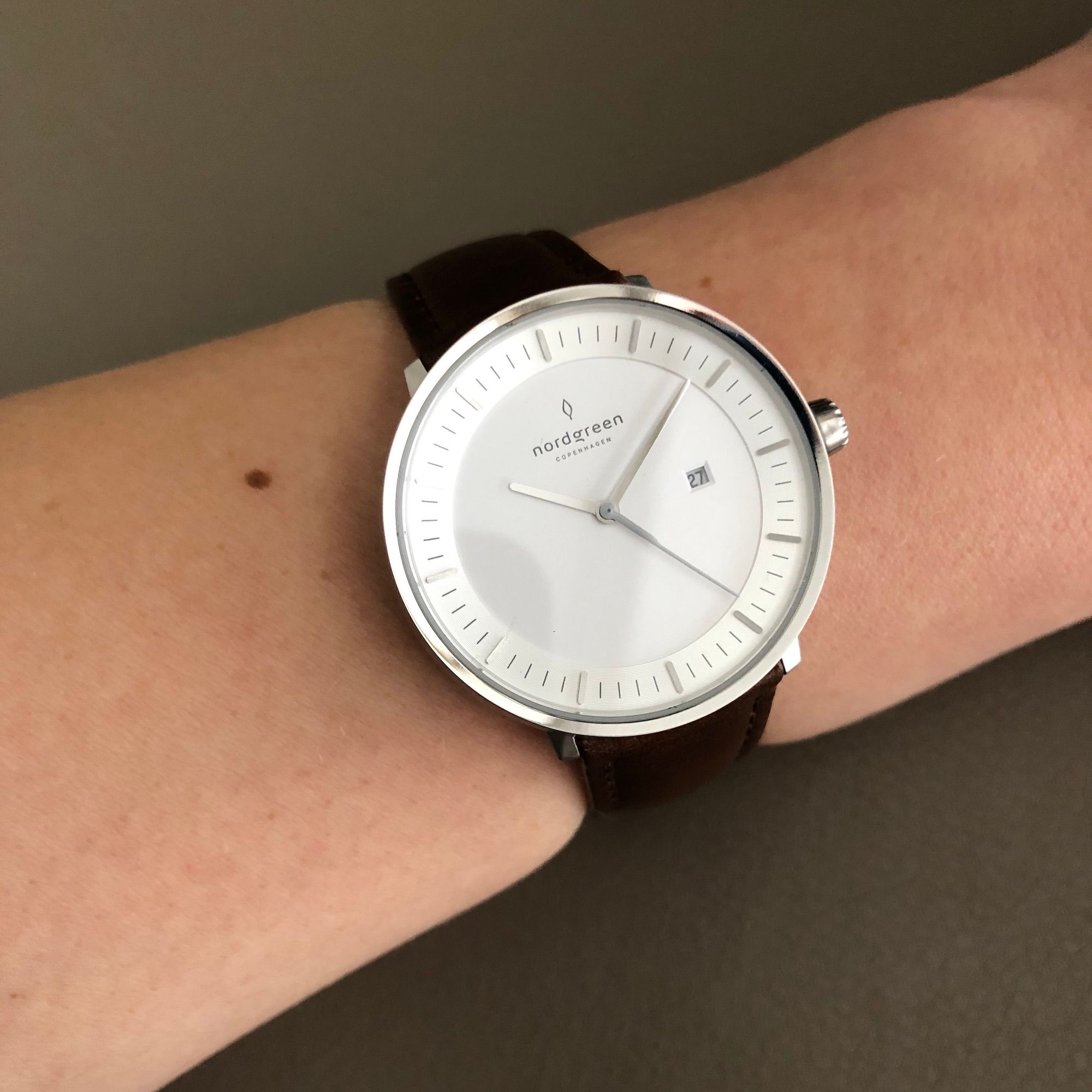 We indeed enjoyed this watch and find it a great buy, so if you are looking for a good gift of great value, this one will fit the bill for sure!