Have you ever wanted to have a drinks trolley? They are now officially back in fashion giving you a wide range of options and modern designs to choose from. Take a look at what we have found for every budget.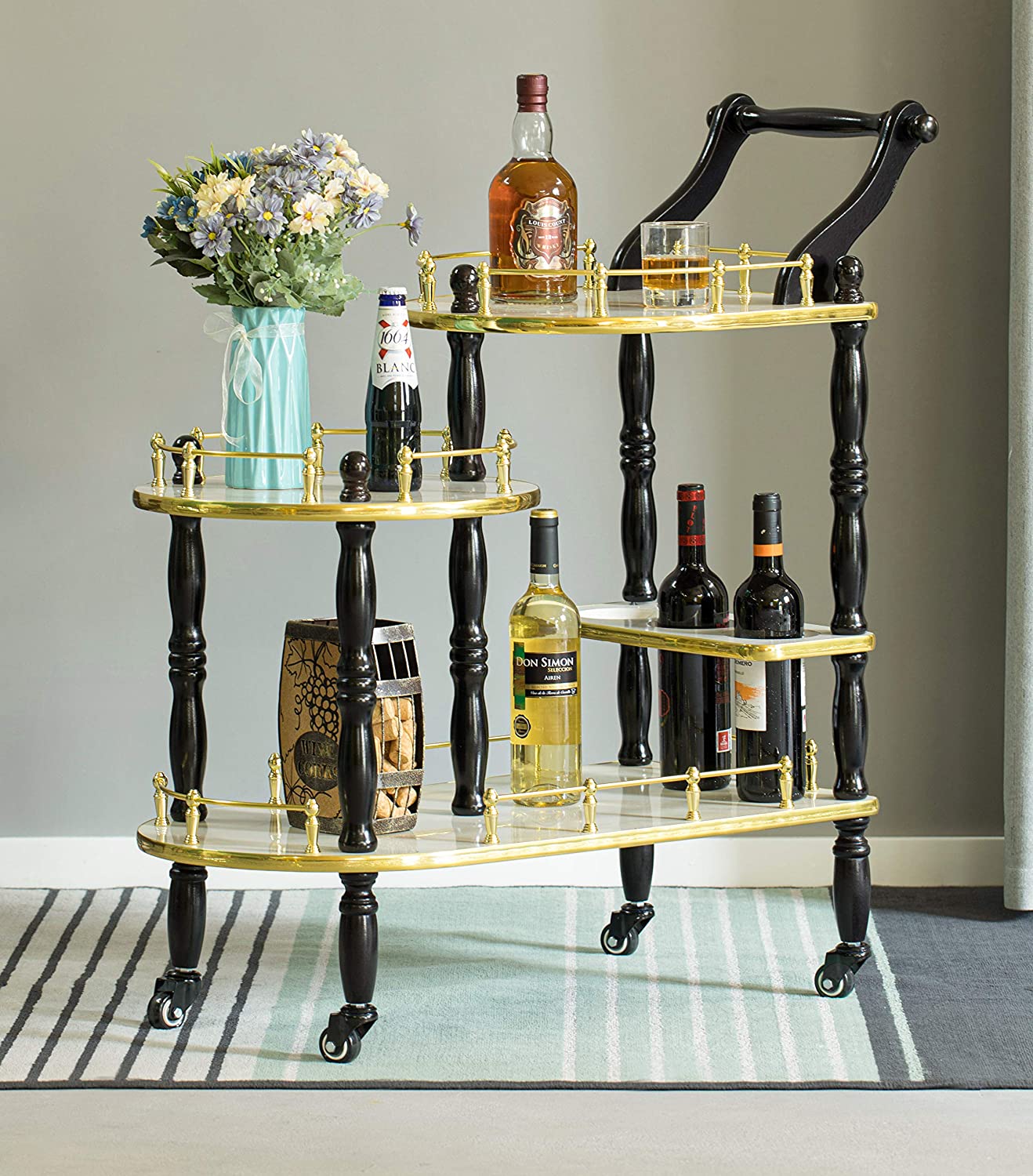 A bit of history
The first portable bar cart became popular in the 1940s. It was a time after the great prohibition of the production, importation, transportation, and sale of alcoholic beverages in the United States. Every home thrown party had to have it to please guests with a wide range of liquor labels. Over time bar serving cart was replaced by built-in bars and the beauty of the rolling serving cart was forgotten. Thankfully as we all know good things tend to come back!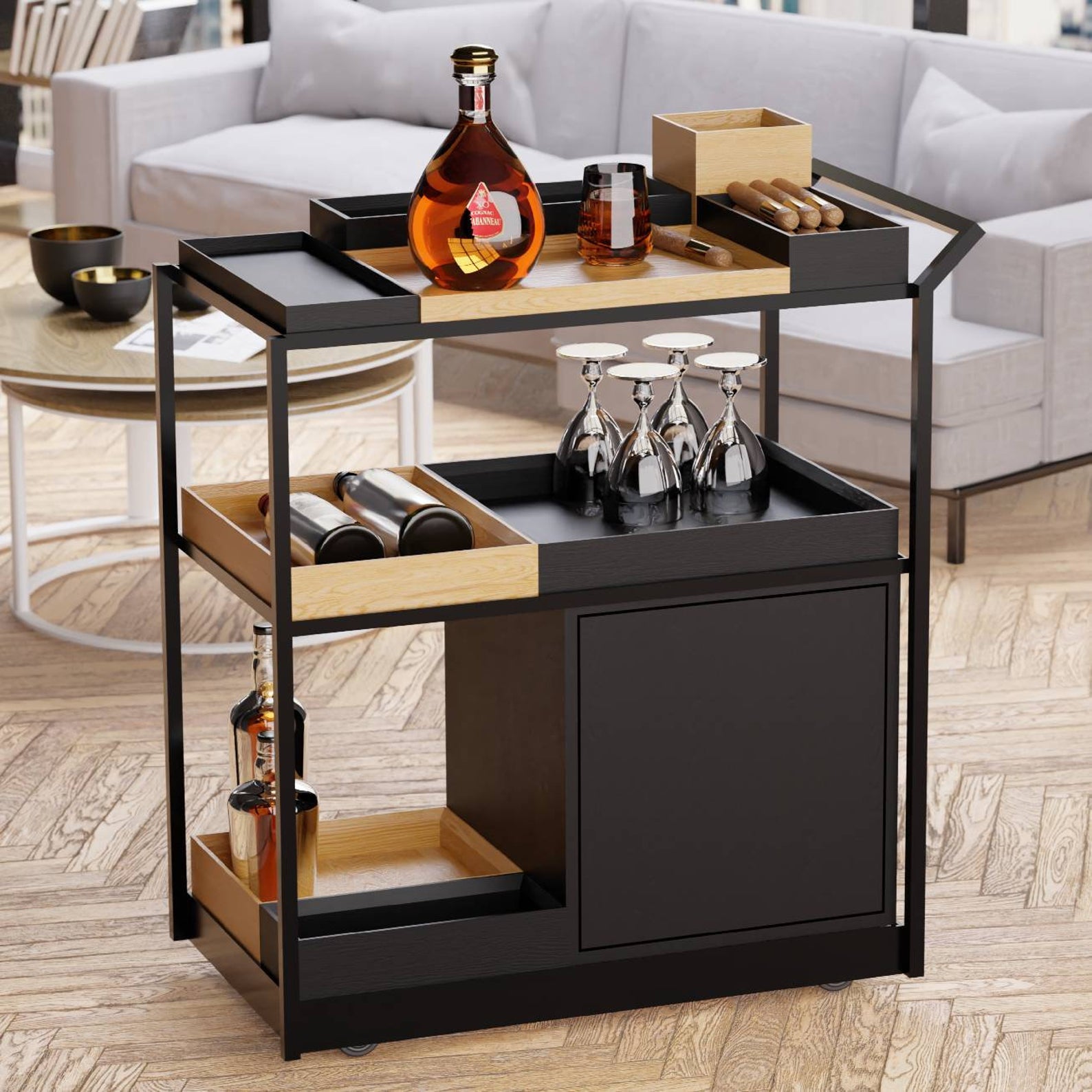 Which one is right for you
They come in different form and size and you need to consider where you will use it most. If you will want to have some snacks on your drinks trolley it makes sense to choose the one which has multiple shelves. The more things you will want to put the less mobile it becomes and it needs to be solid and stable. Just pay attention to these details:
Trolley size (will affect number of items as well as ease of mobility)
Number of shelves (sections)
Design (you need to like it, after all it will become a part of home decor)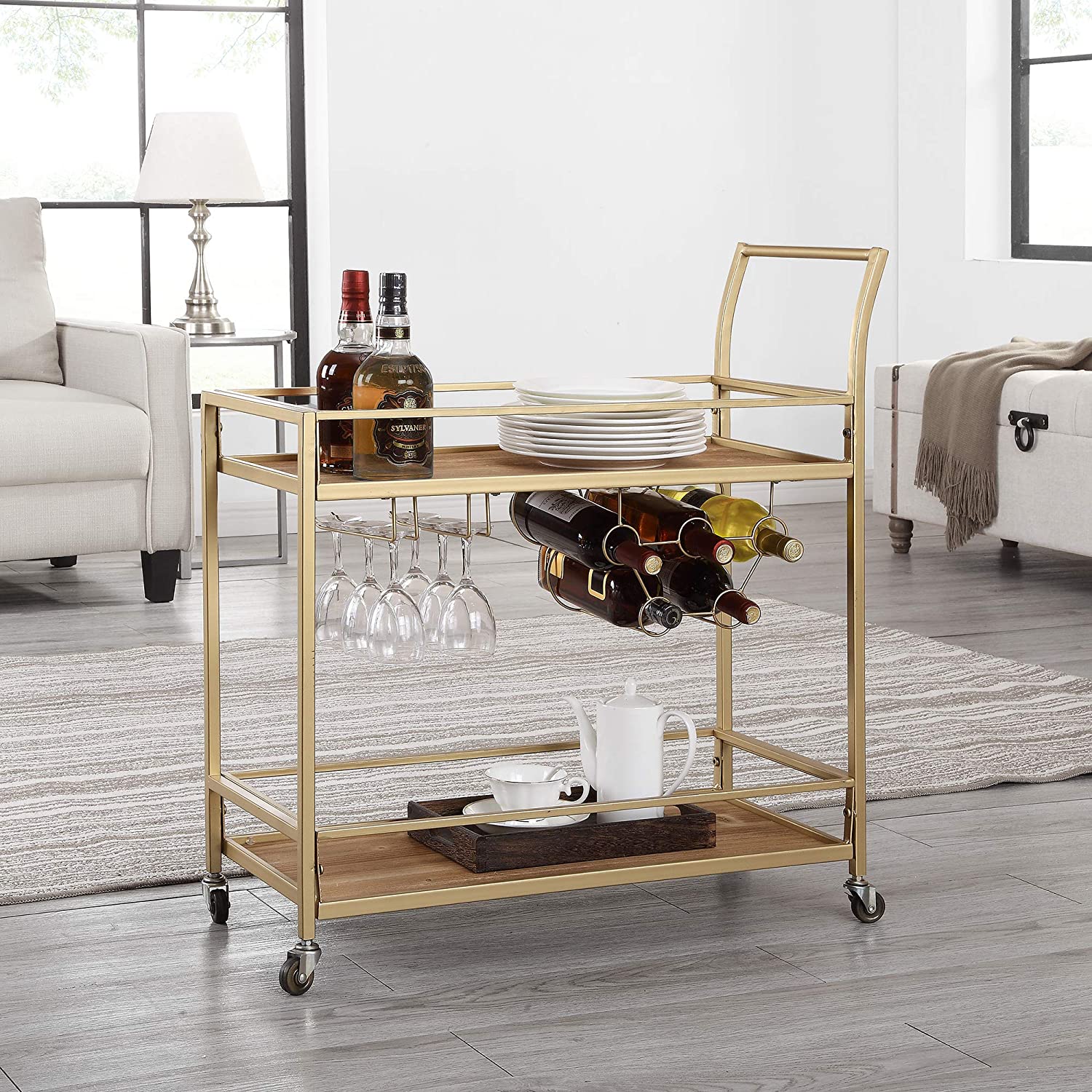 How to style your drinks trolley
You can go as crazy as you want, but for the sake of safety and convenience always put bottles on the bottom shelf and your glassware on top of the bar cart. It is perfectly acceptable to put small accessories such as vases and flowers and don't forget about cocktail ingredients if that's your thing.
Now that we have covered the most important lets explore the options it is time to find your perfect trolley bar and throw a good party at home.