This article is sponsored by Azuro Republic, but we do express our own opinion about the product overall and share our suggestions
Men's elegance today is not just about well thought out outfit it is about little details that add to your image and make it perfect. These details express who you are and what you care about, yet don't scream about it, but elegantly add to you overall image, the one that needs no words for other to understand.
We want to share with you men's accessories that would be great companions for any image and personality giving you a bit of a special touch you won't find elsewhere.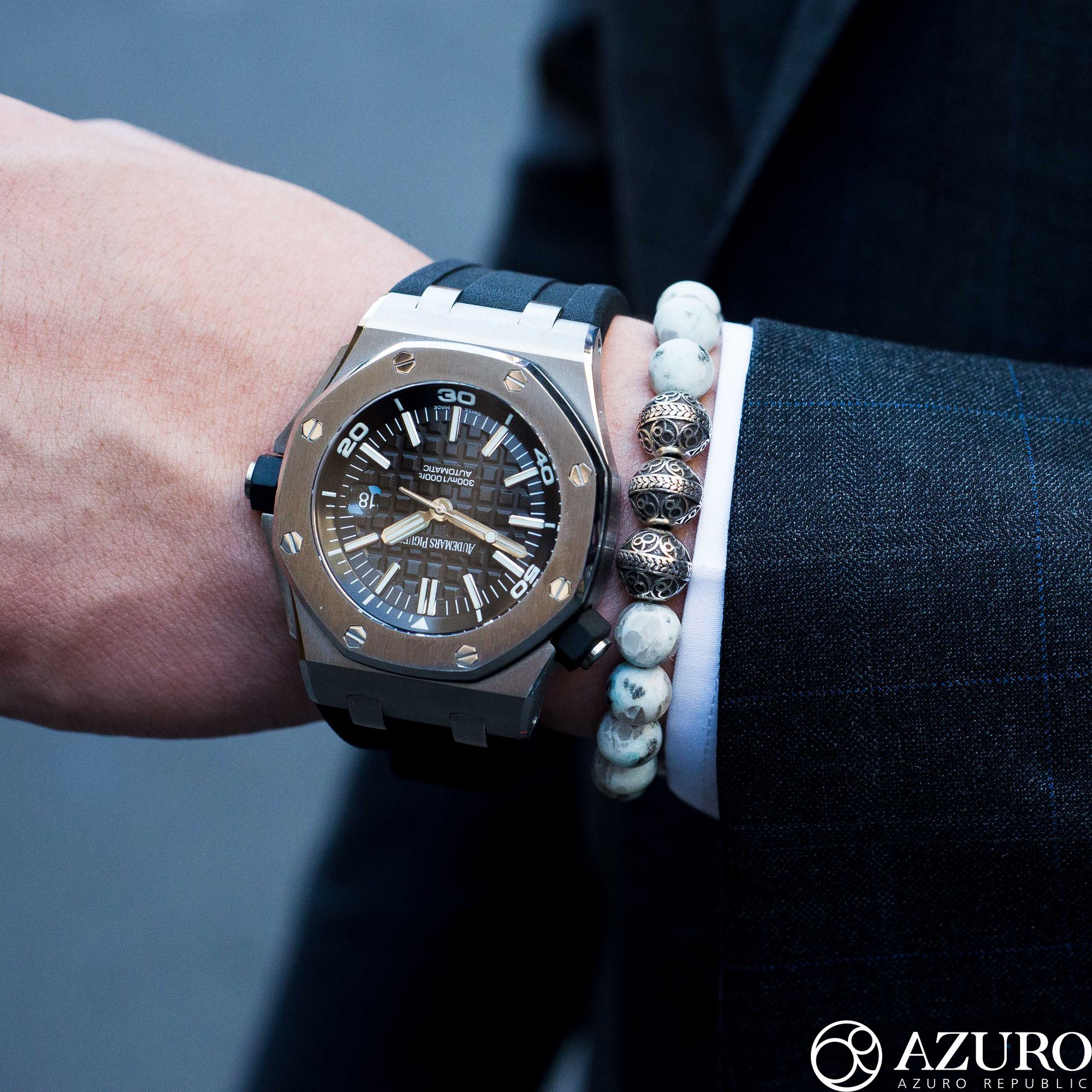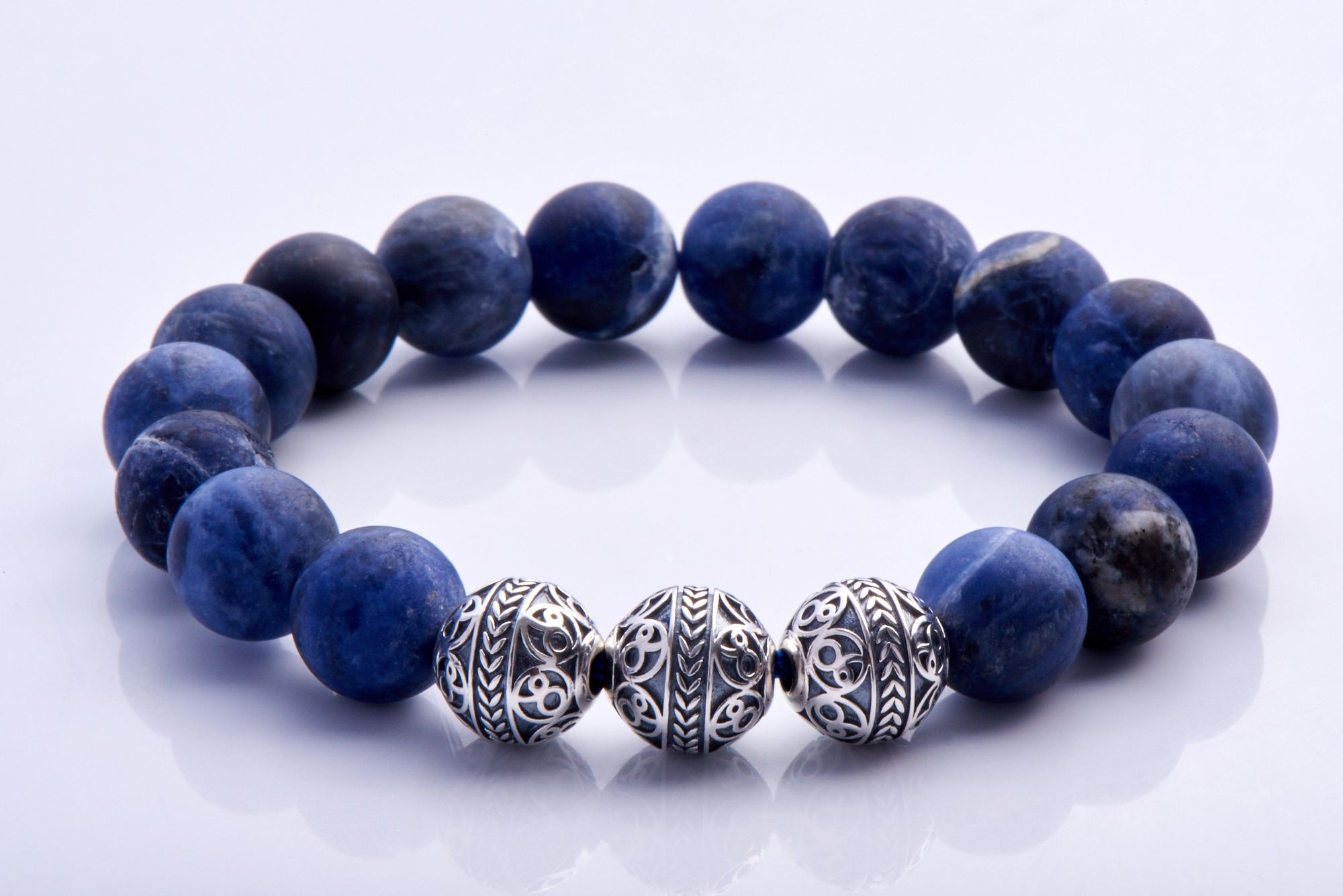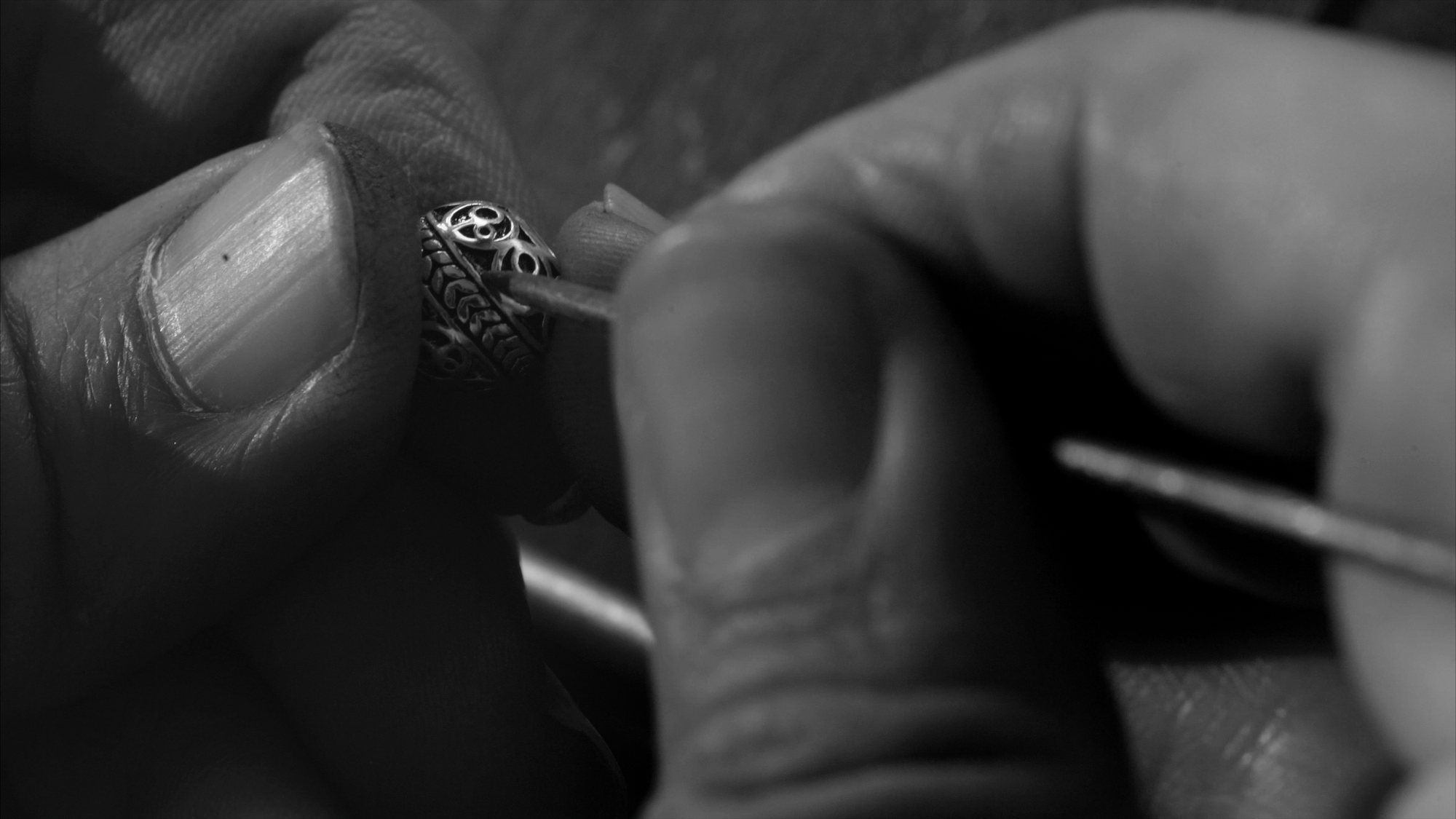 The brand's name "Azuro"  was adopted using the first letter of each crafter's name and  "Republic" implies mutual respect and understanding wherever you are. Fusing handcrafts with the current fashion trends has given Azuro a new look. An insistence on tradition, quality and mission to change men has paved the way for the creation of Azuro Republic.
They have gone through 30 years of apprenticeship, constantly looking around the world for unique and valuable mineral and using 18 methods to eventually craft them into beads with plenty of history and value. Pairing it with gold and silver that symbolize wealth and power, Azuro Republic's accessories combine tradition with fashion.
If you would love to learn more about the brand, we encourage you to visit their home page and check out about us section.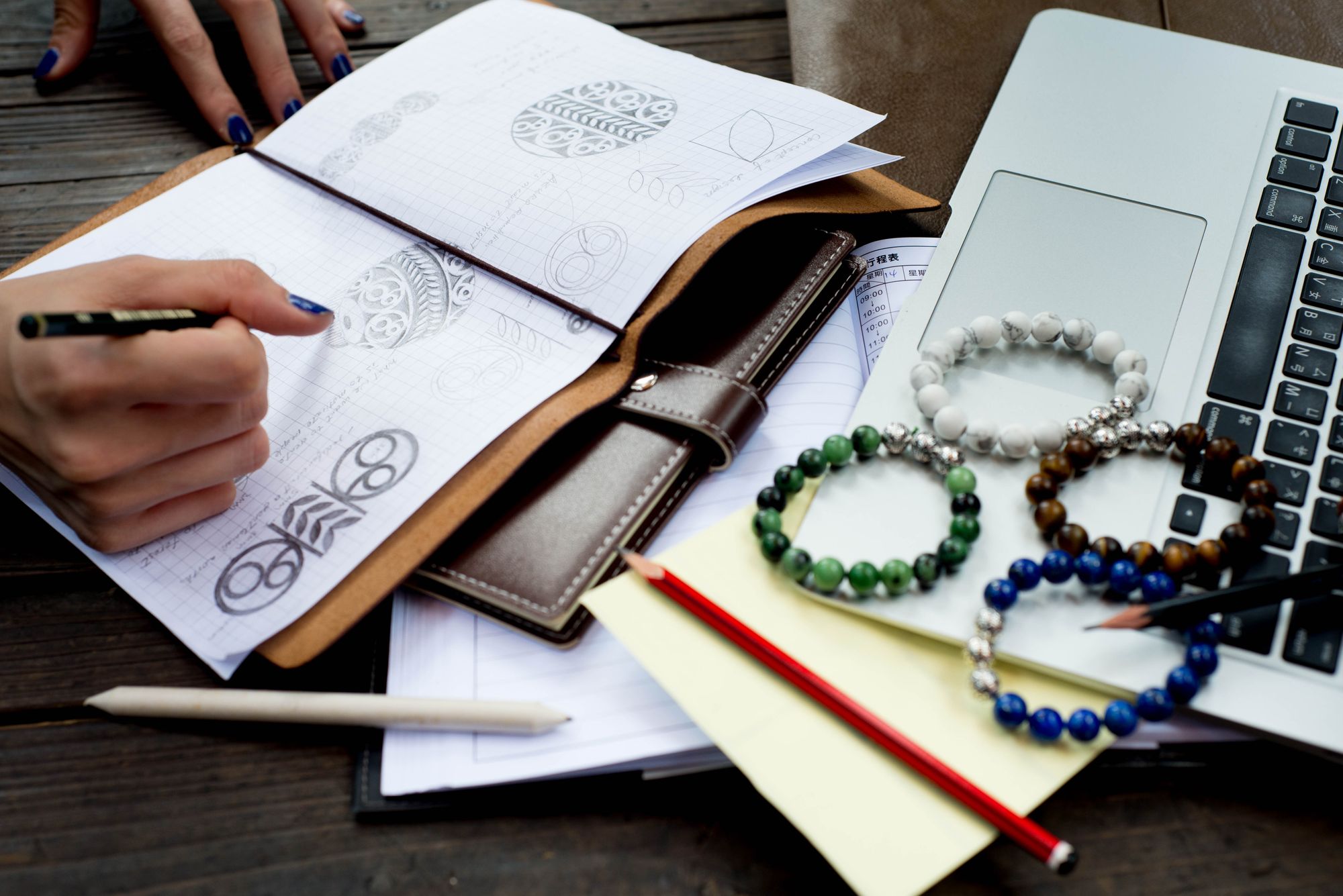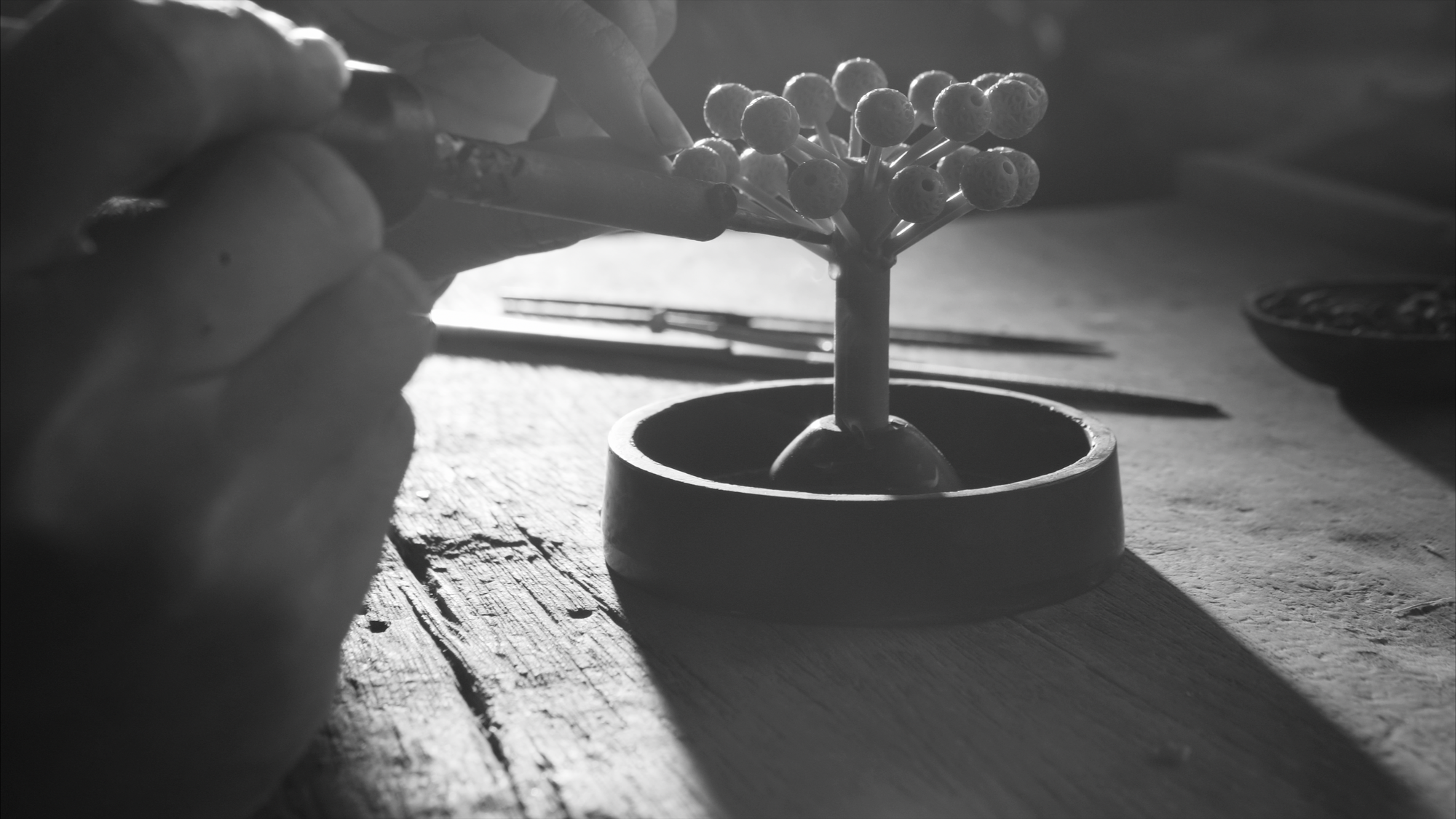 What is special about Azuro Republic bracelets?
The most important difference comparing to other products on the market, they speak quality. It is indeed a bespoke handmade work with great level of details. Every bracelet has more than just looks, it has a meaningful purpose to promote your values and tell others who you are. Each mineral used is of high quality and has its own meaning. And all of this is paired with great symbols of wealth and power like gold and silver.
It is not a simple jewellery you can get on a budget that looks cheap. These bracelets are anything but cheap, with elegance and style to show your perfect taste!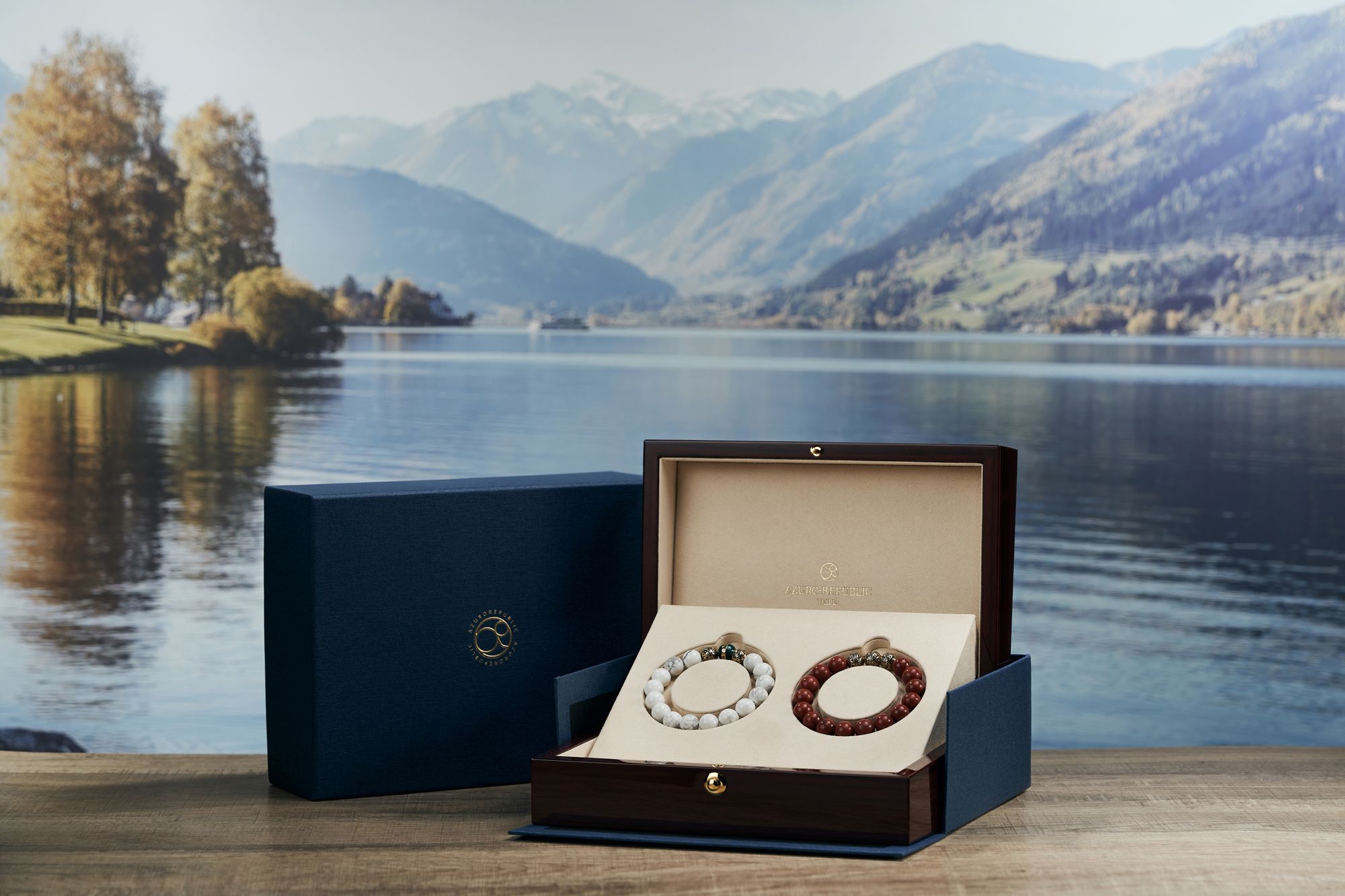 Collection overview
There are many fine examples of great art work and style, so it is possible to find something to fall in love with. Gold or silver, dark or light, whatever it is, you will find something to meet your taste.
Take a look at some fine examples below, but we highly encourage you to visit Azuro Republic website, to see what collections currently available to order.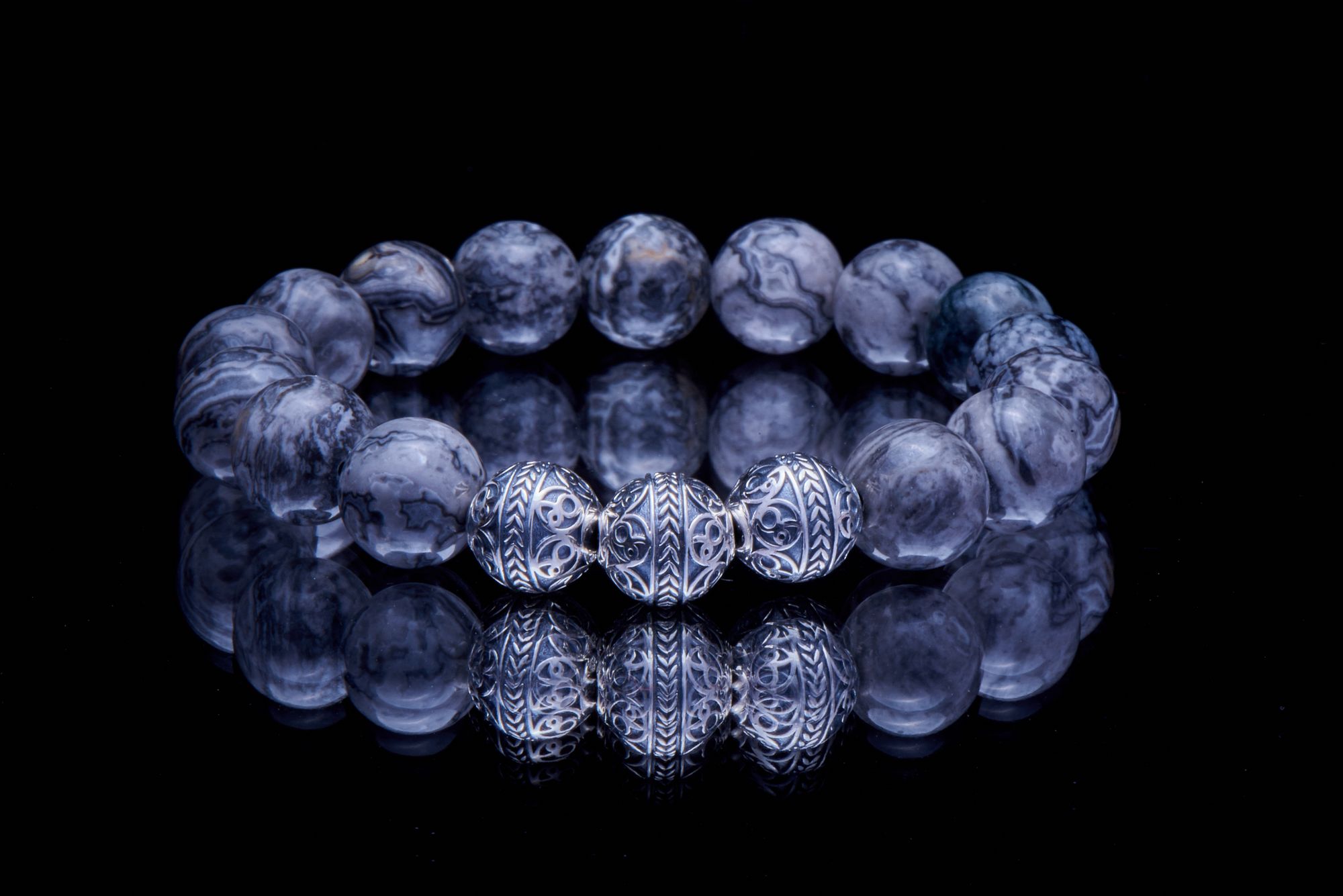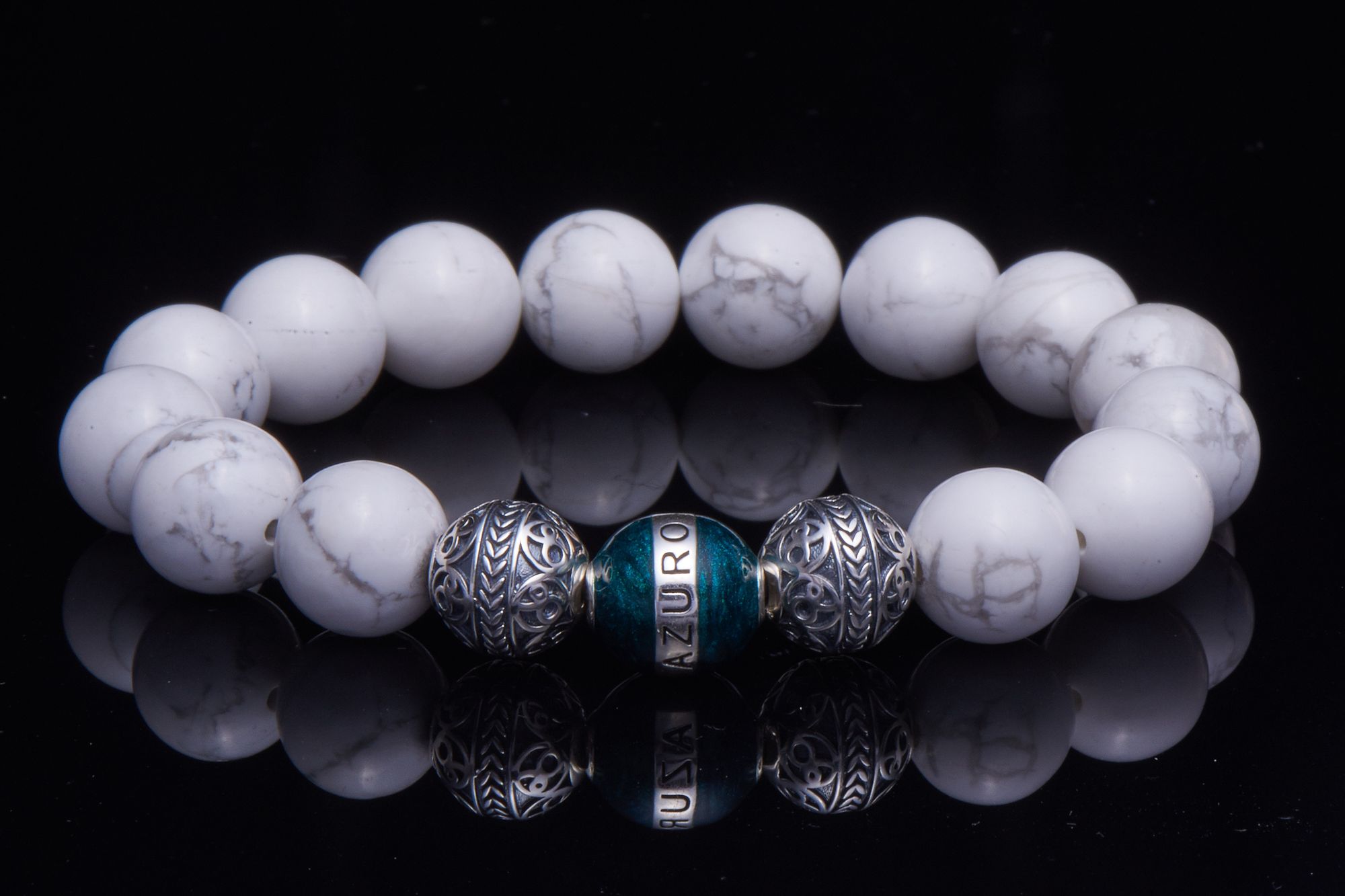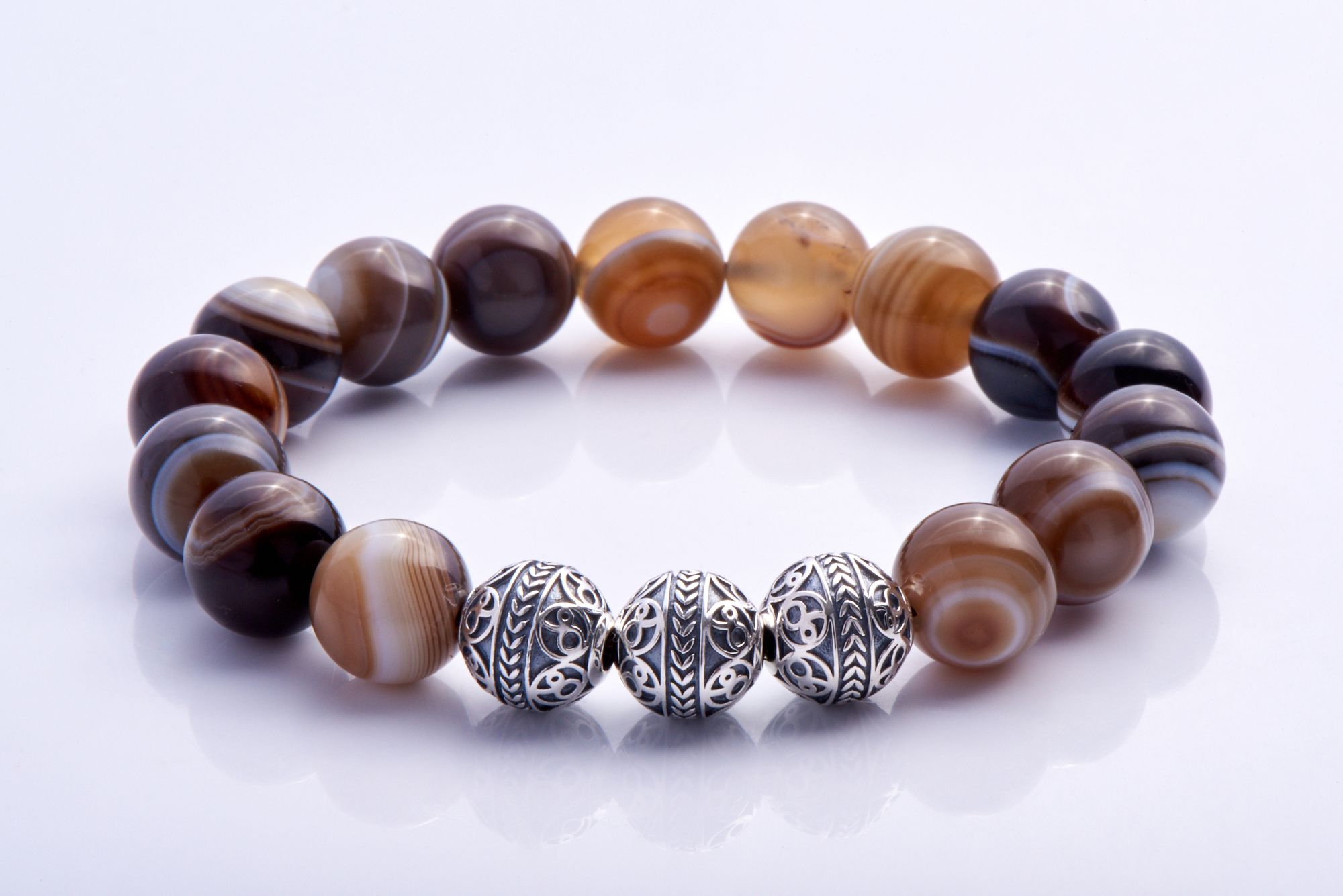 A perfect gift
Thanks to it's great quality and pleasing design, these bracelets makes it a perfect gift, which is not ordinary and looks and feels like a quality product with a reasonable price. Better yet it is a jewellery nobody would want hide or question its price.
If you are in search for a great unique handmade gift for a man, something discreet that would be rather kept for long and has a meaning, this is a great choice. Treat your man with this fine piece of art.
By the way if you want a totally custom bracelet tailored just for you, it is possible to put in a custom order (takes 2-3 business days) and get this fine art in a way nobody else would have! And yes, they do provide international shipping via FedEx, so feel safe it will be delivered wherever you are.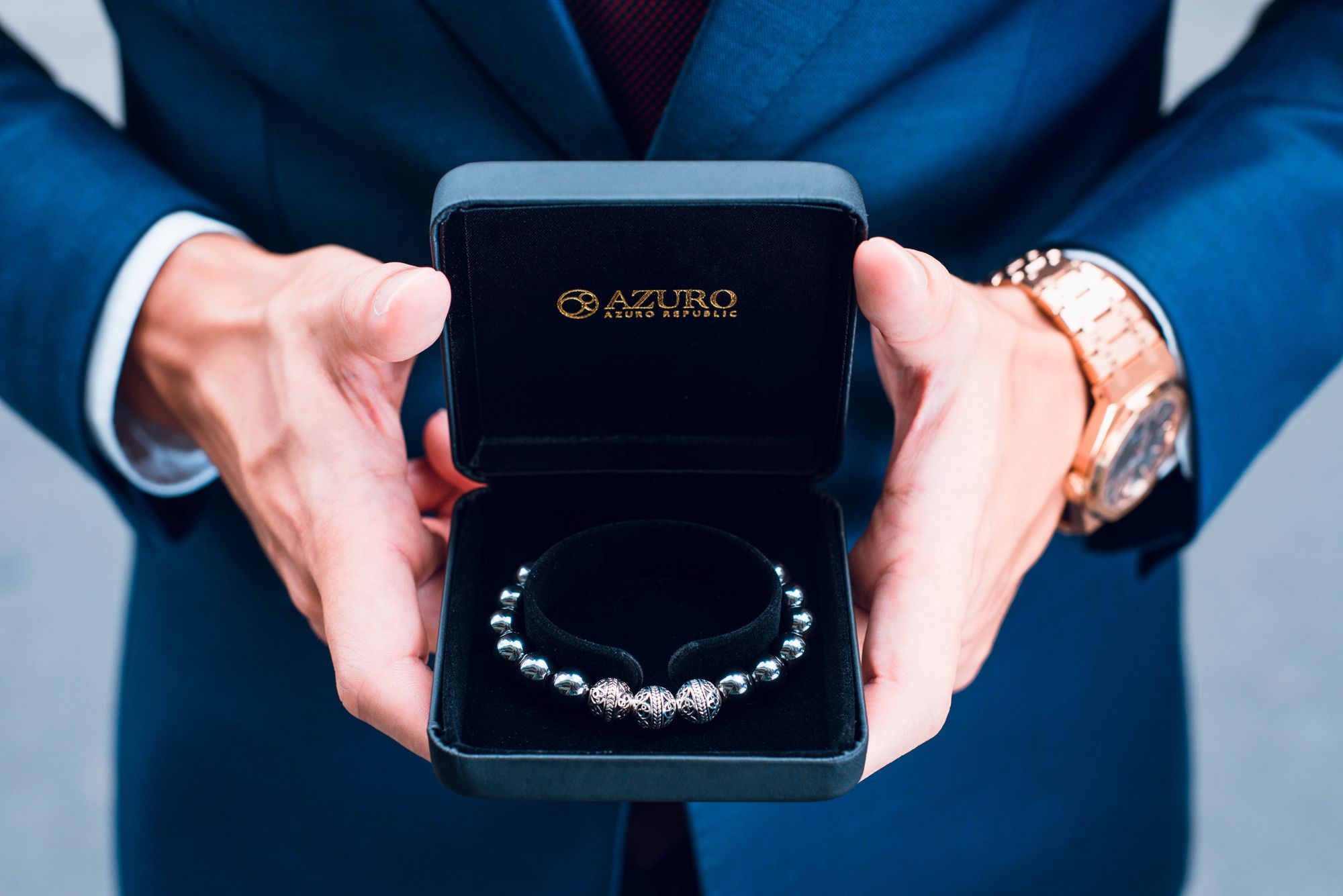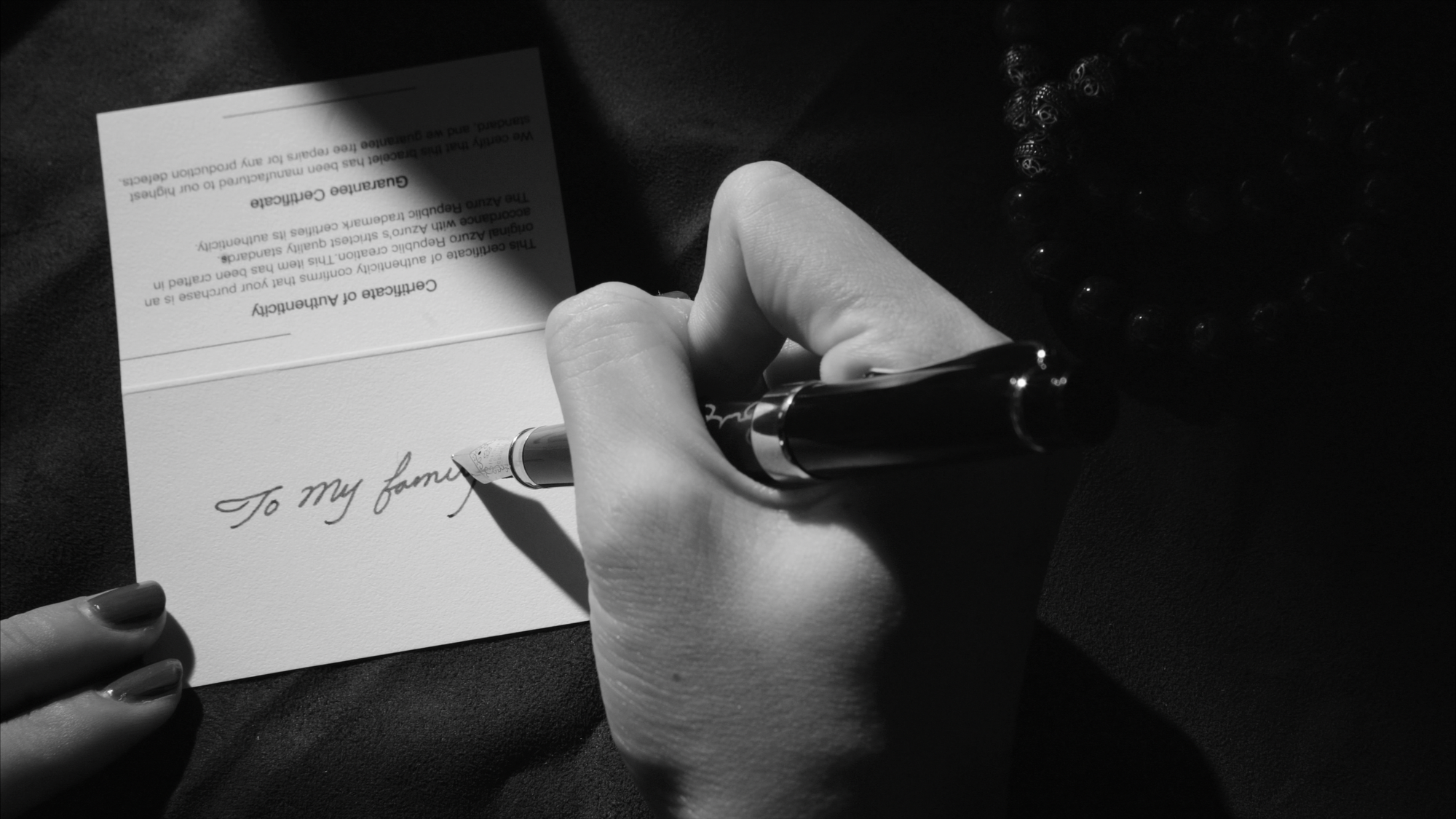 Not only Azuro Republic
Azuro Republic is going to launch a new brand Alvota soon, which is an addition to existing product line and will present portable fragrance bracelet.
We think this is going to be a smart addition to existing product line from Azuro and will make their collection benefit for sure! Just keep an eye for them once they launch it and we are sure it won't disappoint you.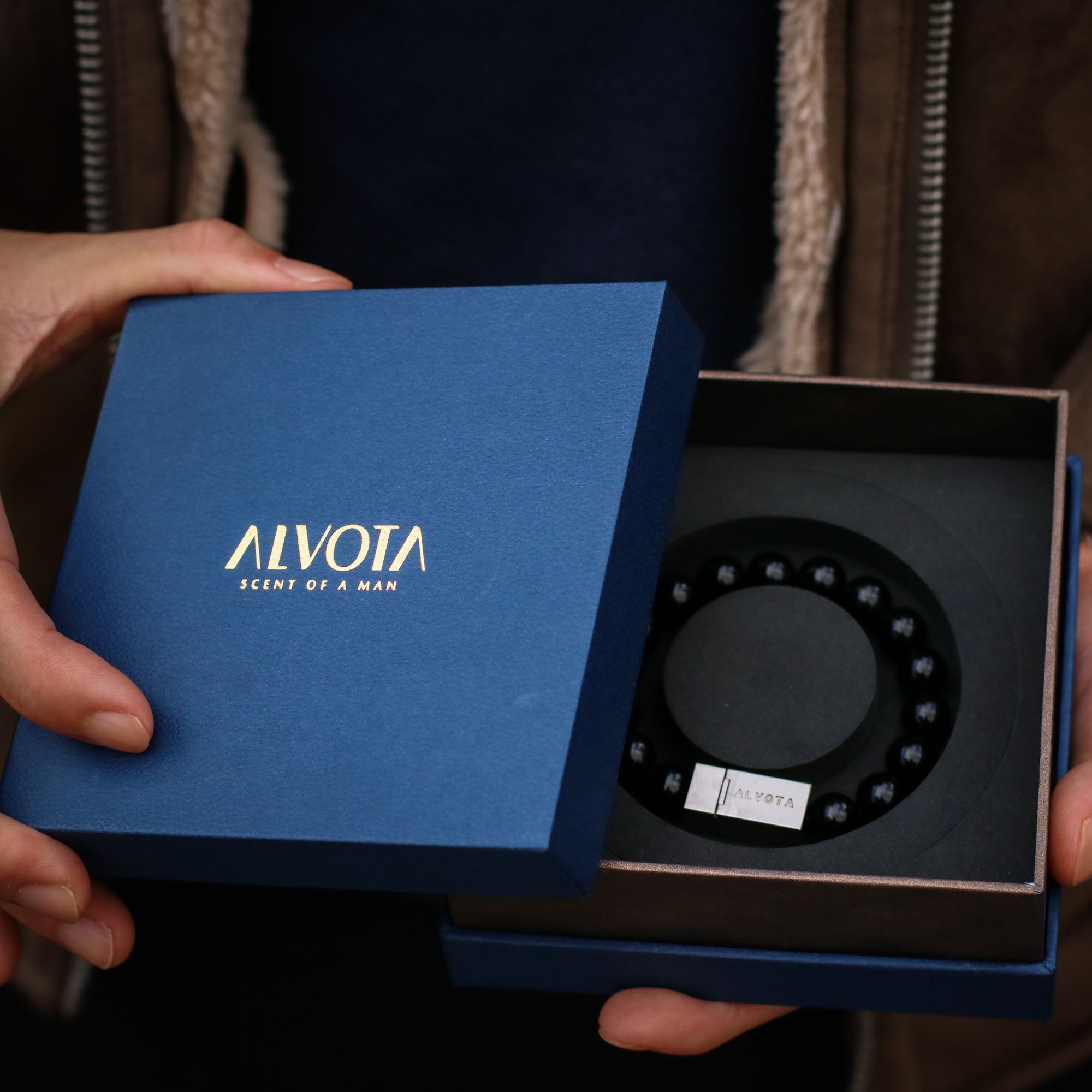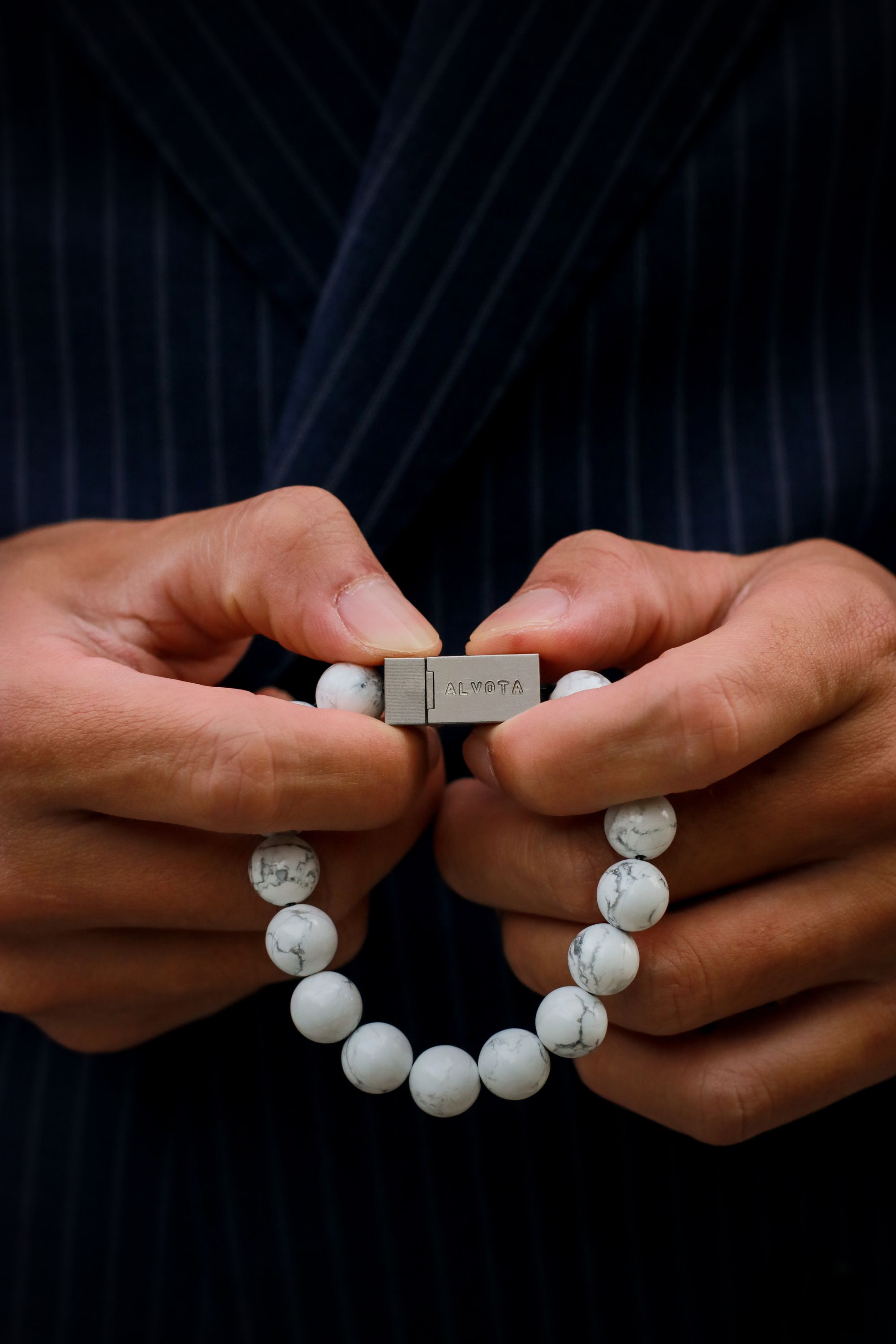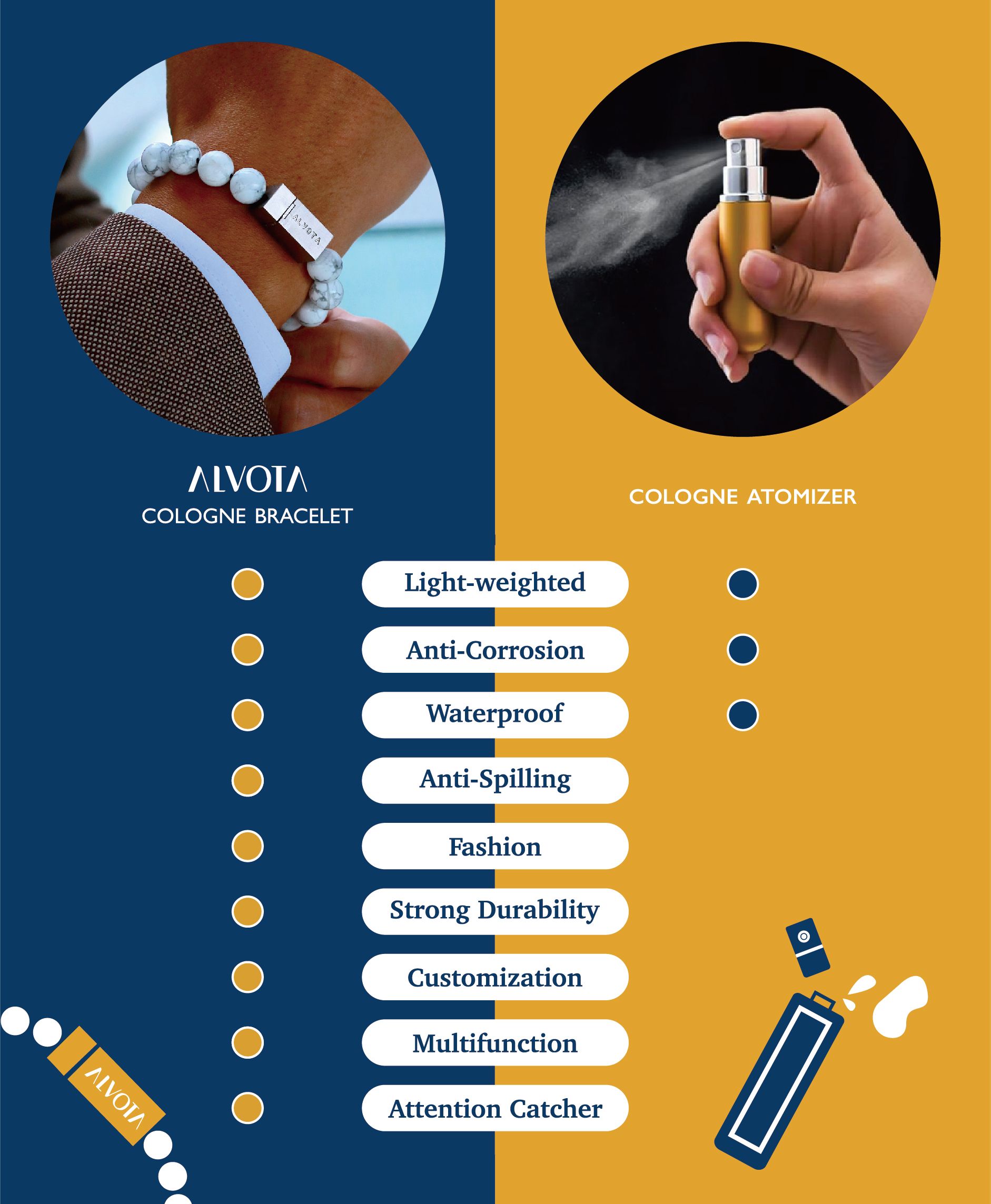 Conclusion
We hope these two brands will make a great source of gift idea's for you and thanks to their handmade work, attention to details and high standard of quality it is а great value. Give them a try and get a bespoke accessory worth every penny!