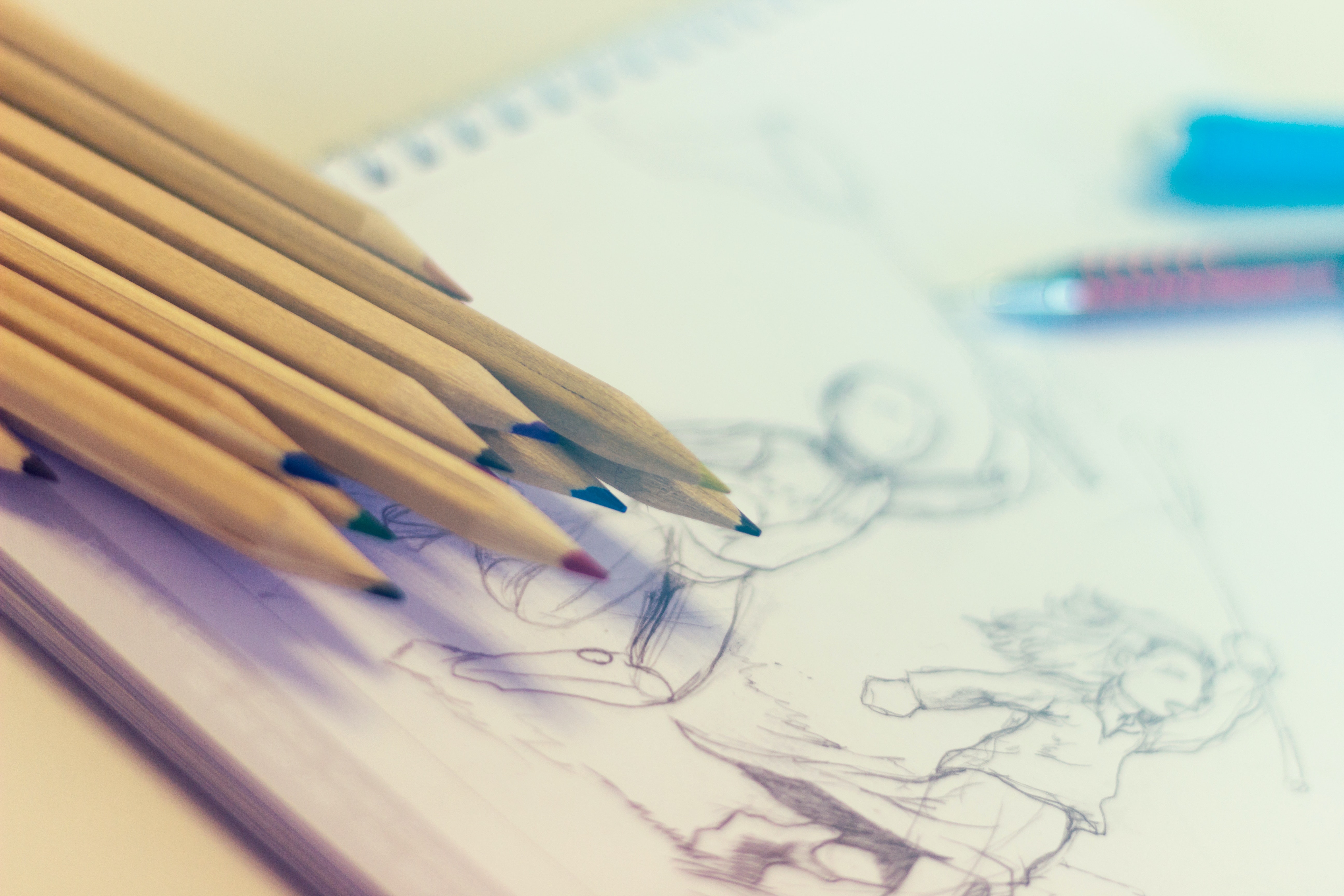 Drawing is a great skill. Even if you don't have serious plans, you can still try your hand (quite literally) at drawing. It's a type of hobby that can be very beneficial for you in the long run.
Before we get into learning to draw the DIY way, it's important to debunk the eons-old adage, "But I can't draw!"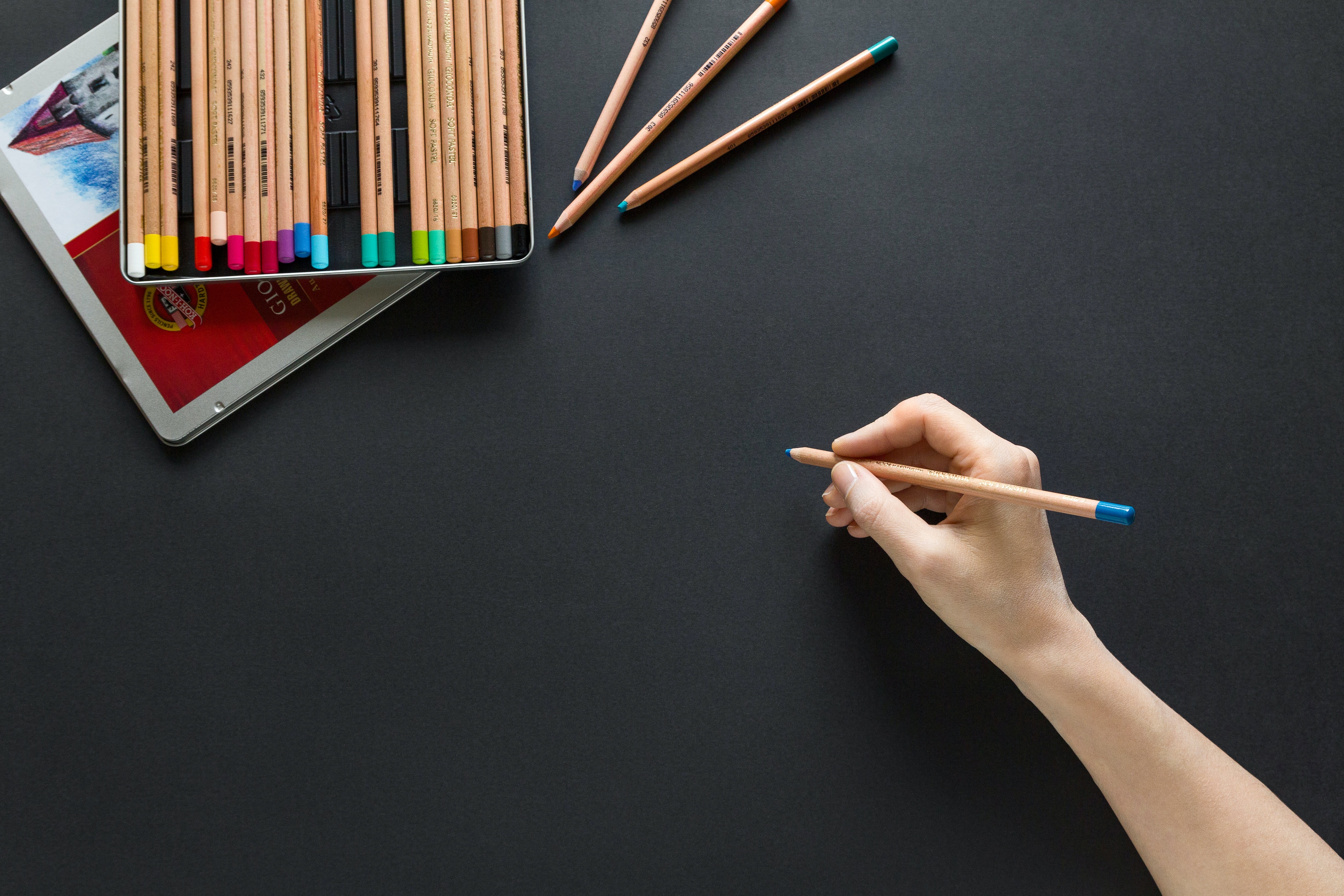 I can't draw!
Drawing is not a talent. It's a skill. Just like music, sports, or maths, drawing can be taught to a decent competence. It's not a natural talent. Yes, some might indeed have a natural inclination towards drawing, sketching, or art in general.
Anyone can draw with practice. And from there on, you will only improve. The biggest hurdle in learning to draw is believing that you can't do it.
If you can write, you can learn to draw. There's no manual dexterity involved in drawing.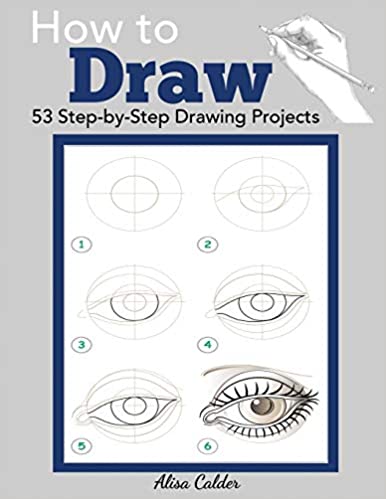 Why should you start drawing?
Drawing as a hobby is a great way to unwind and relax. It helps your mind rest while making you enjoy yourself.
Sketching and drawing help you improve the creative side. Improving creative skills will help you think in a different way and apply your creativity in your everyday life or work. The whole idea behind art is to understand that there is more than one solution to a problem, more than one way to do something. This open-mindedness and creativity is a huge boost to problem-solving skills.
Drawing helps develop the parts of your brain responsible for focus and attention. Needless to say, the ability to focus better and pay more attention even to the smallest details is a great skill. It also develops parts of the brain responsible for strategic thinking and eye-to-hand coordination.
Slowly improving your drawing skills is a great way to boost your self-esteem and confidence. As you get better and better, the sense of achievement will help you feel proud of yourself and this holistic positivity seeps into other areas of your life as well.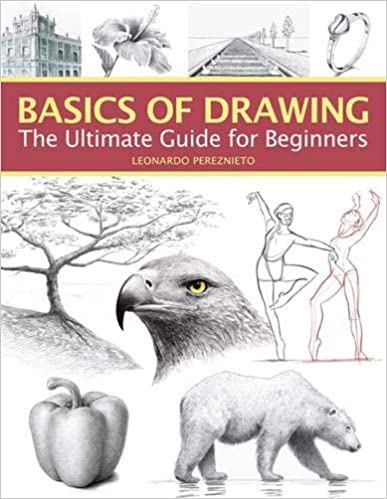 There are no rules
It's important to know that you're not competing with anyone. The greatest artists had their own art styles, their own pace, which wasn't considered all that great when they just started. But they kept to it. They kept refining it. And that's true for all good artists. They don't get swayed by what's "in trend" or what will be popular. Art isn't exactly a science so knowing what will succeed is at best meticulous guesswork.
Drawing should be done at your own pace. Sit back and relax as you draw whatever you wish. Experiment with different subjects. There are no rules. No one can tell you what to do or what not to do. Remember to have fun.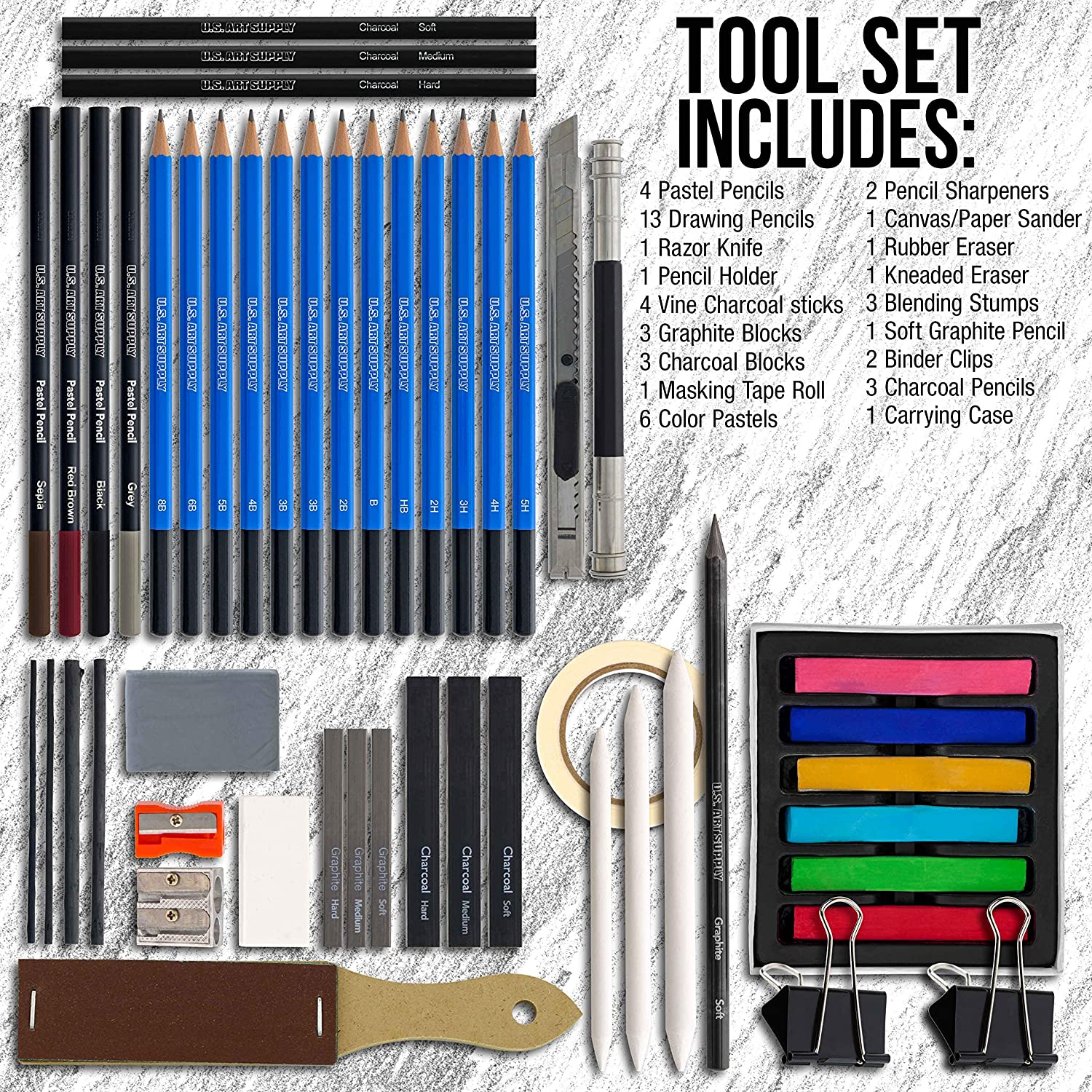 How do I start drawing?
Let's have a look at the gear first. The most common form of drawing is with pencils on paper. That's what you should start with.
Pencil grades
Pencils come in different "grades". From 9H to 9B, there are 19 grades of pencils ranging from the softest to the hardest. The softer the graphite, the darker it will be and vice versa.
From softer (and darker) to harder (and lighter), here are the grades:
9B, 8B, 7B, 6B, 5B, 4B, 3B, 2B, B, HB, H, 2H, 3H, 4H, 5H, 6H, 7H, 8H, 9H.
HB is the middle ground and the typical pencil is nearly always an HB. You should get at least one darker and one lighter shade apart from HB.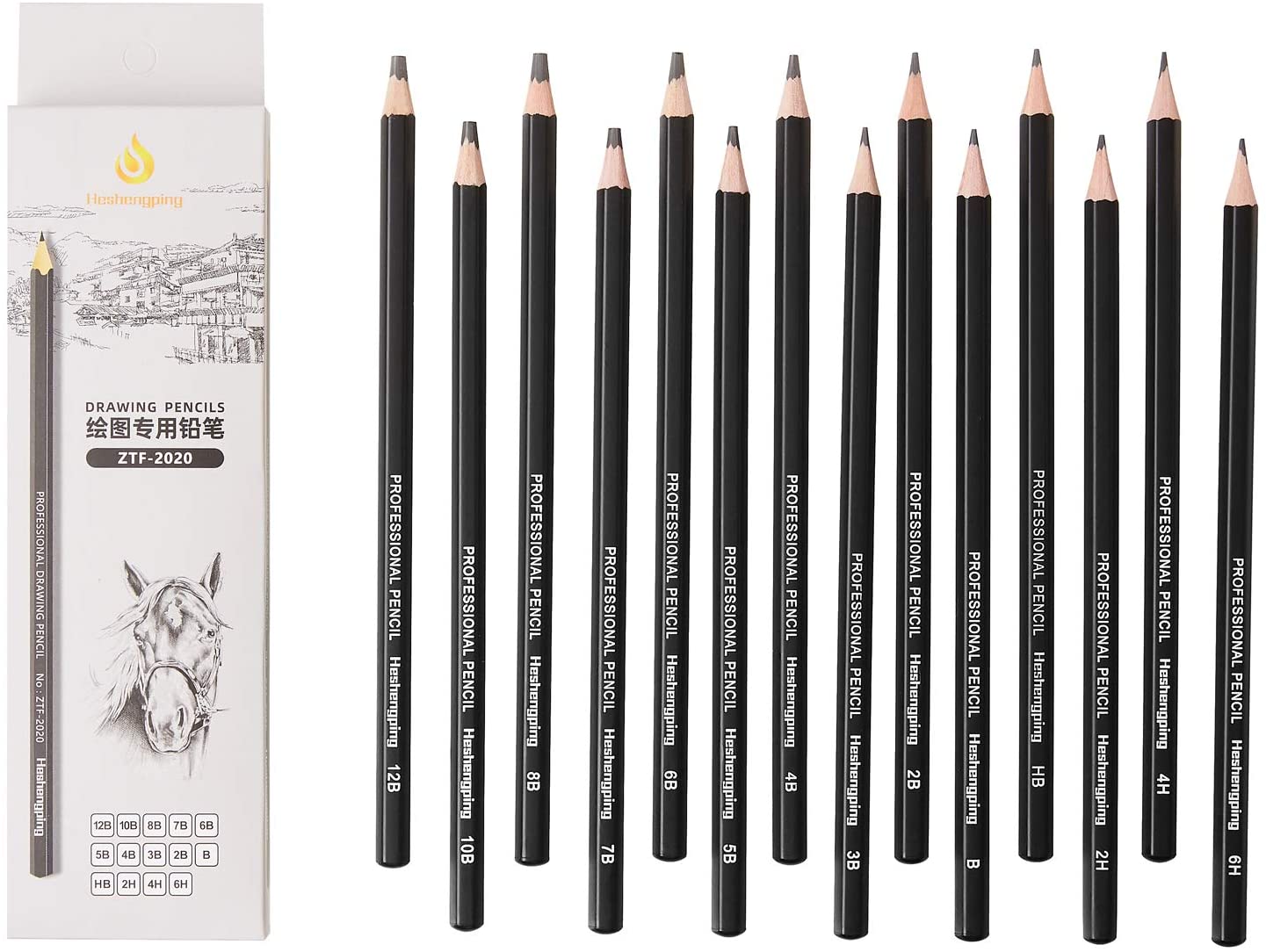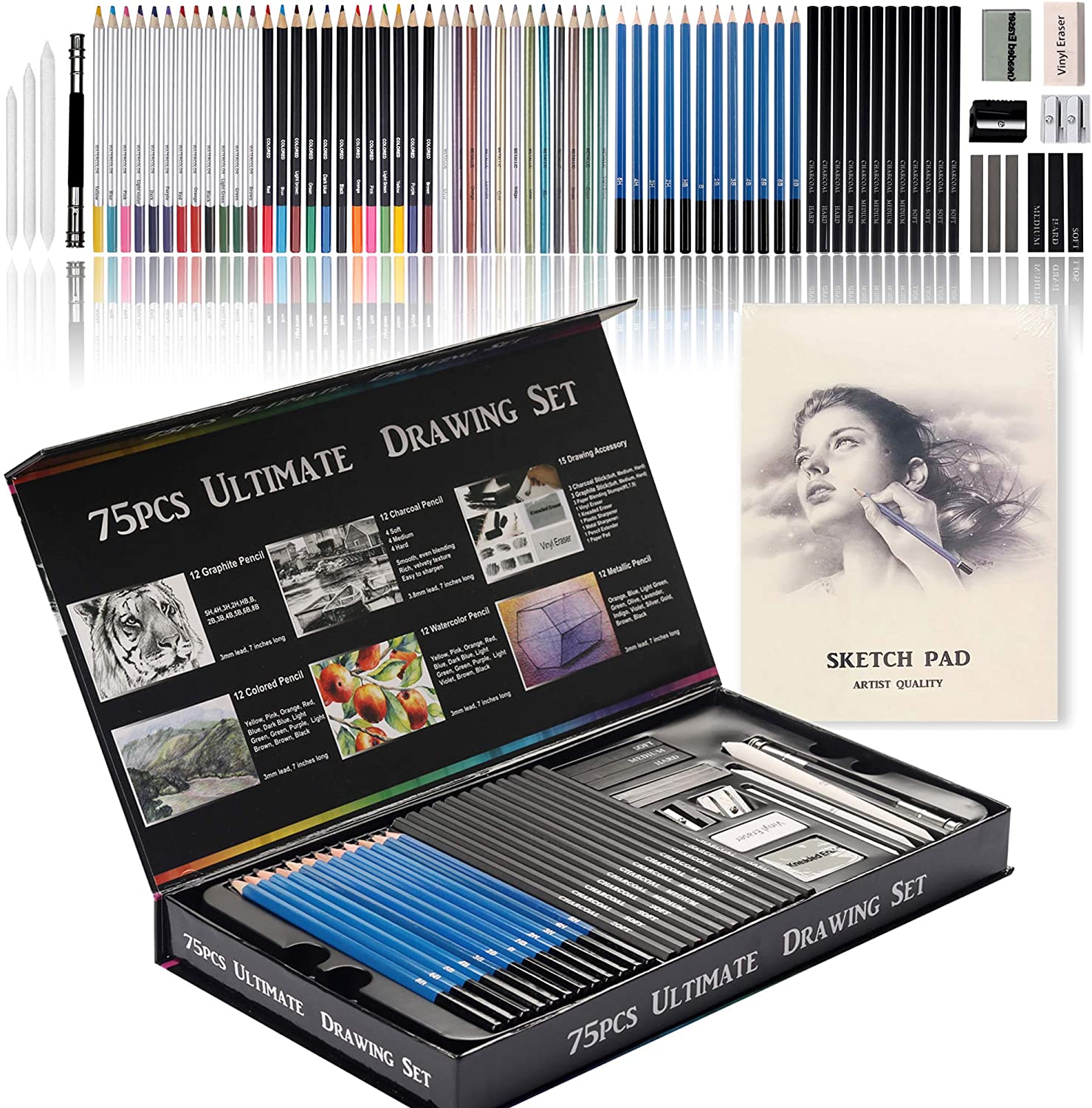 Paper
Different types of papers interact differently with softer and darker pencils. Thicker, handmade canvases are better for shading work using softer pencils. If you're going to avoid shading, it's better to go with 200 GSM A3 papers.
GSM stands for grams per square meter. The higher the GSM, the better the feel and quality of the paper will be. For example, 70 GSM paper is what you see in notebooks and 300 GSM is used for packaging, high-quality printing, etc.
A3 is the paper size. There are various paper sizes. There is no "right" size for drawing. Some like to draw on larger spaces while others like to draw on smaller ones. It's best to start with A4 or A3 and work your way up or down from there.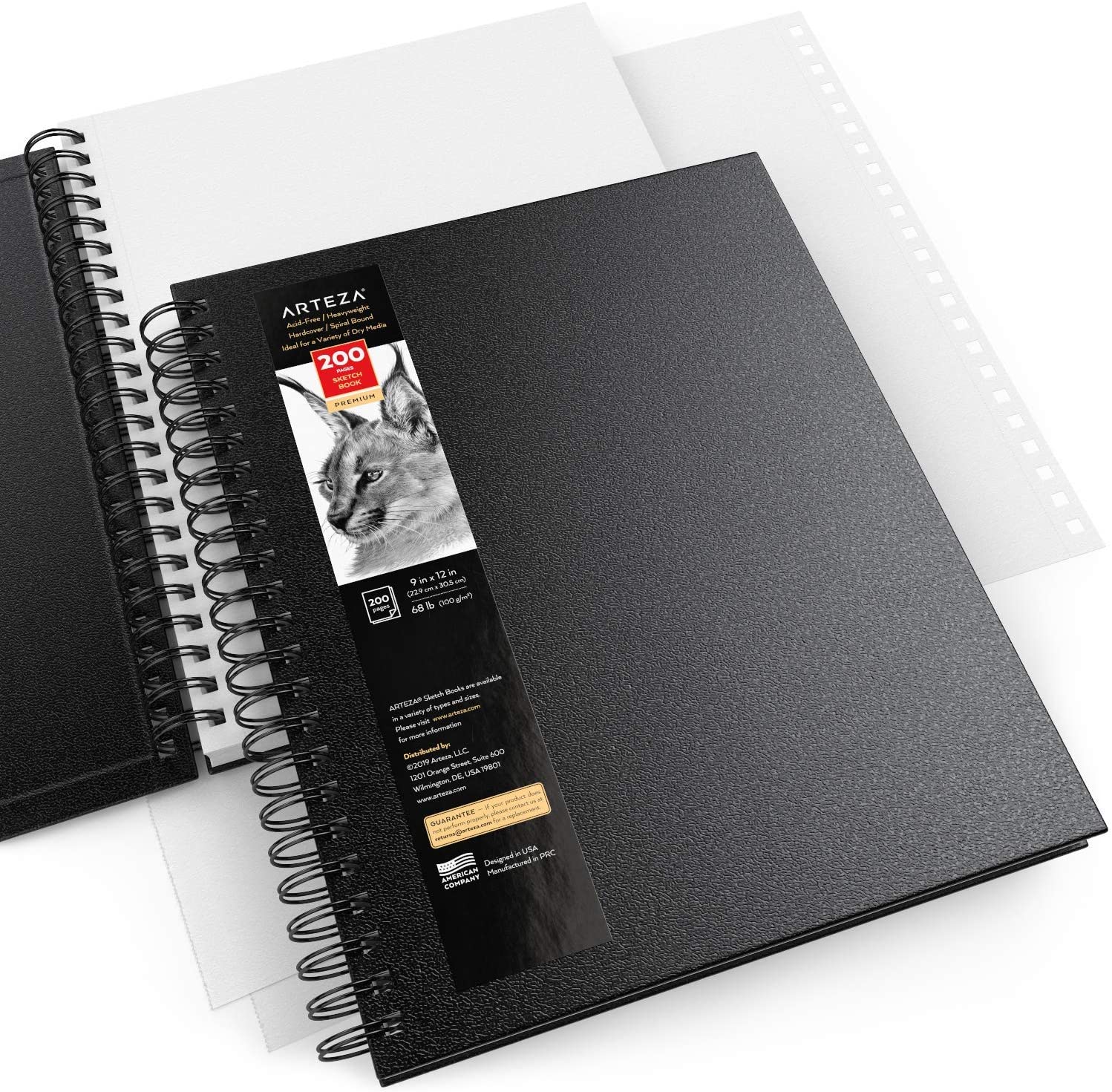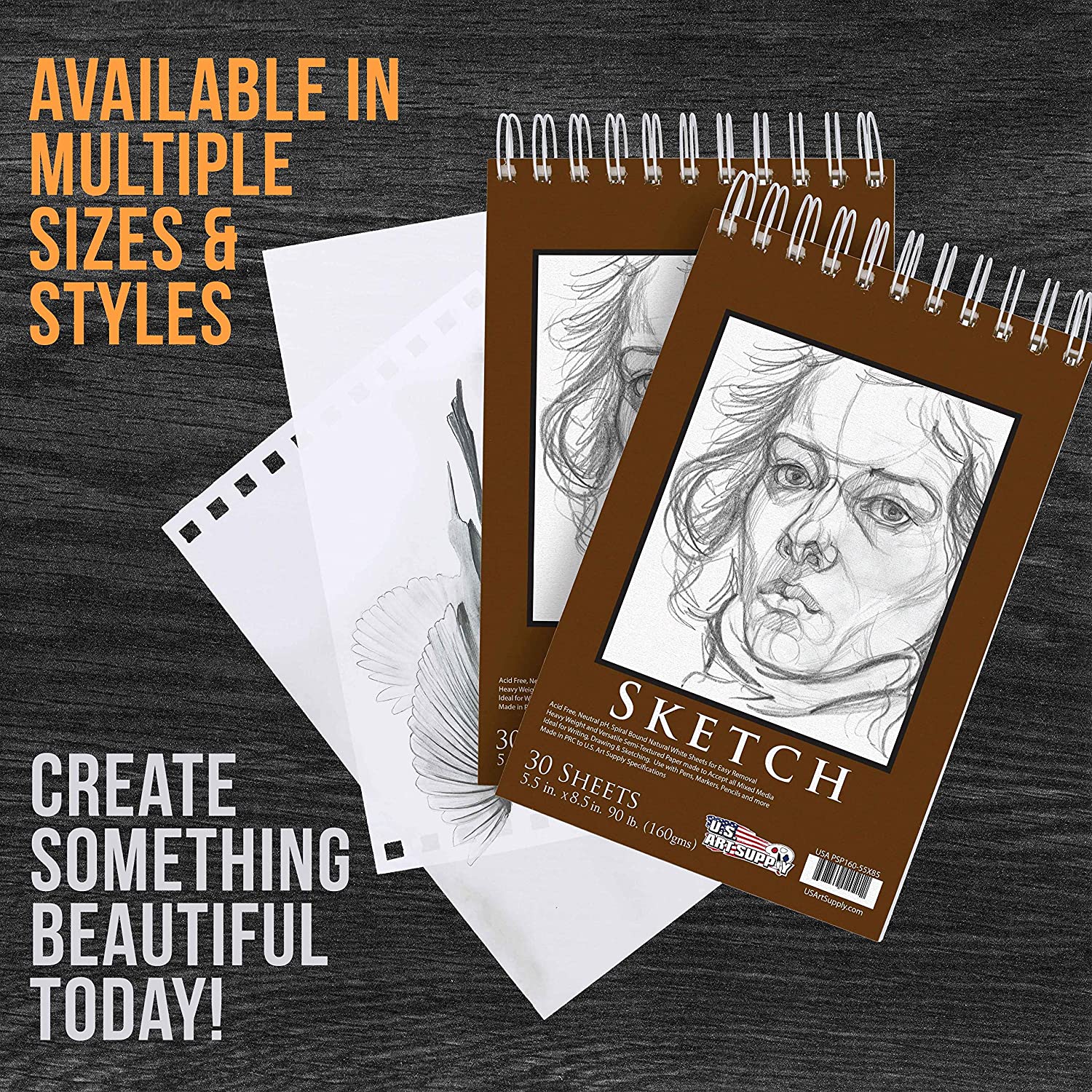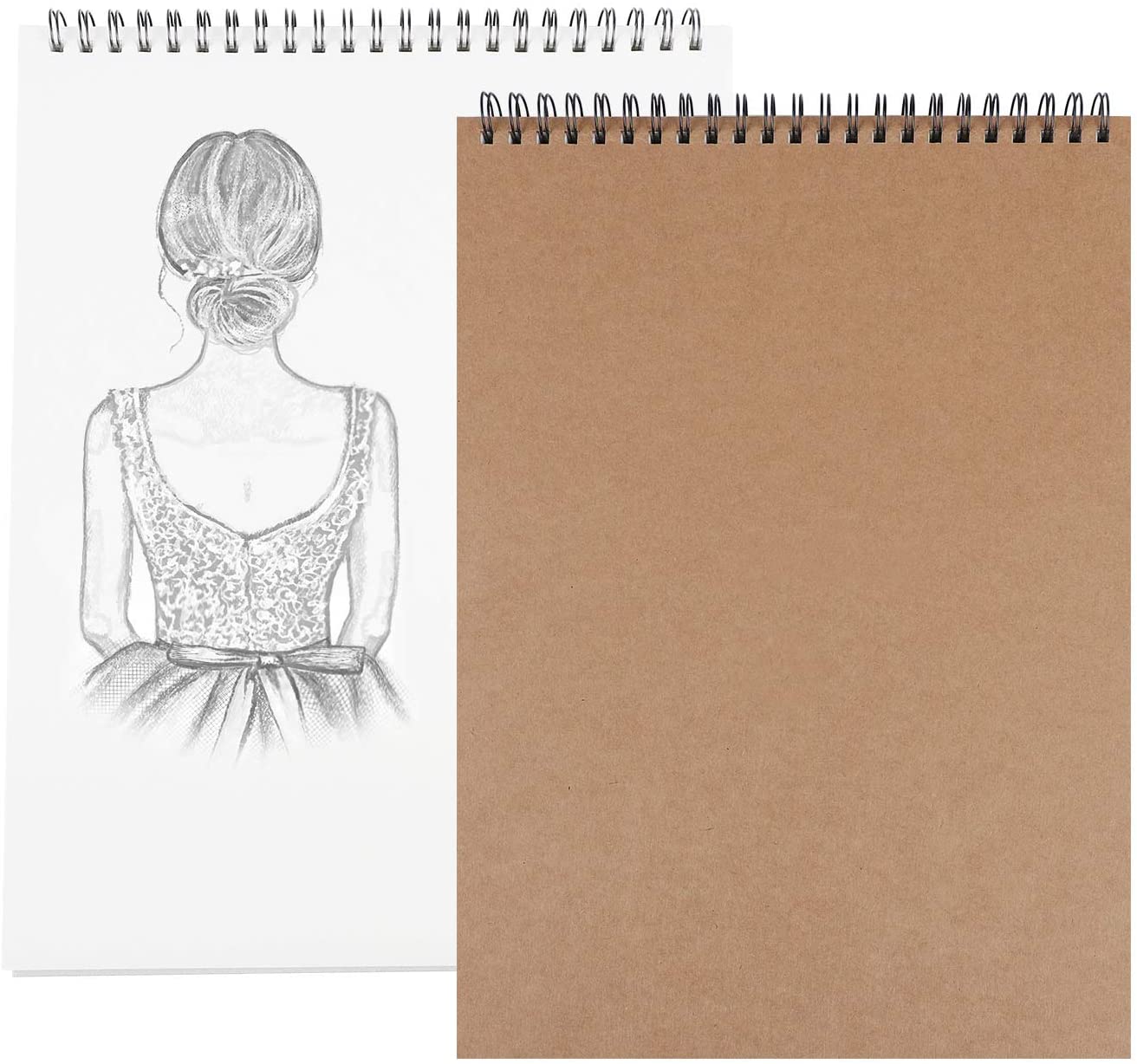 Other drawing tools
Sharpeners and erasers are important. Slowly, you can start experimenting with pastel pencils to add color, charcoal sticks for better shading, or pens and markers for accentuating/darker sketching.
Brushes, ink, etc. should be reserved for later.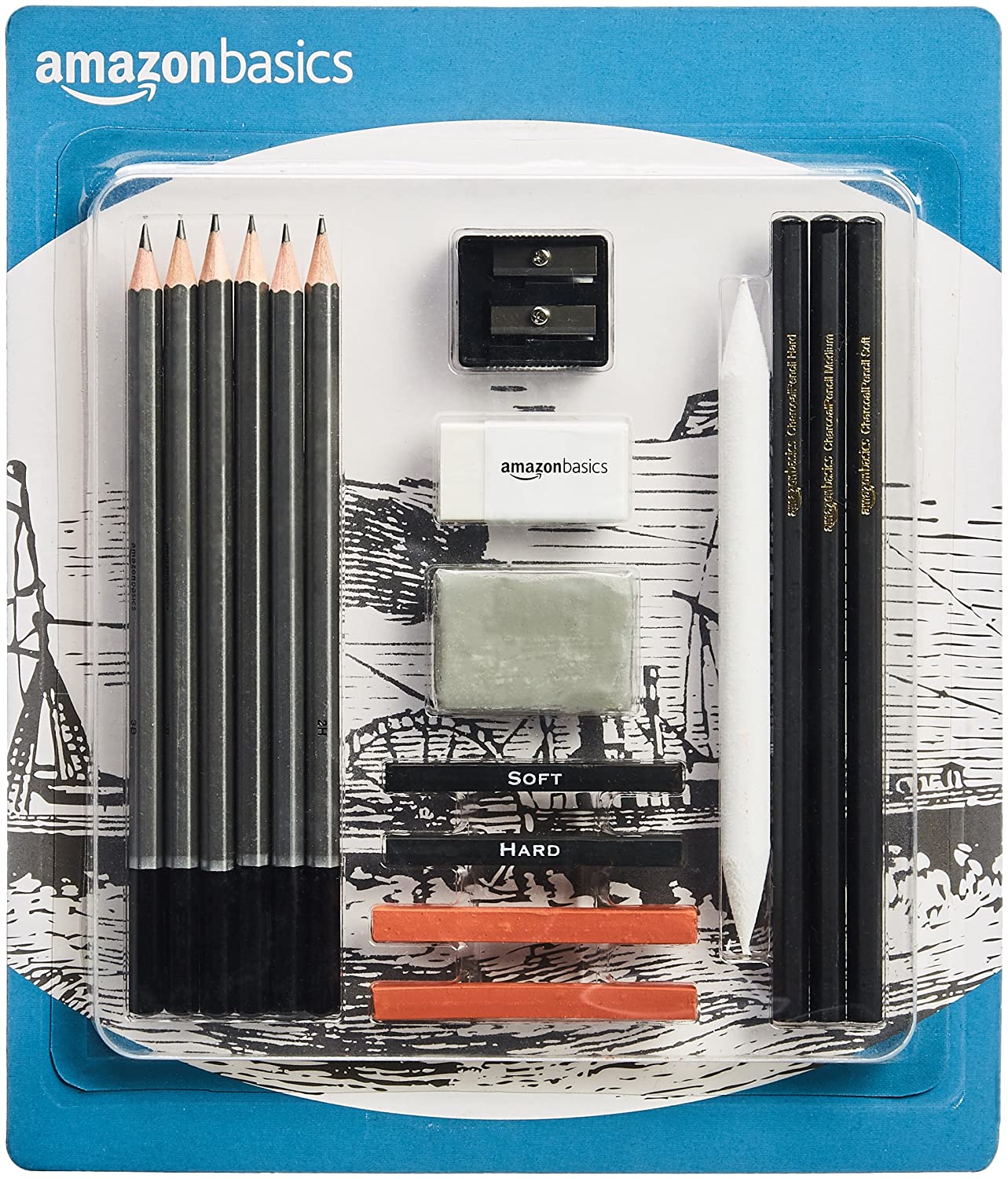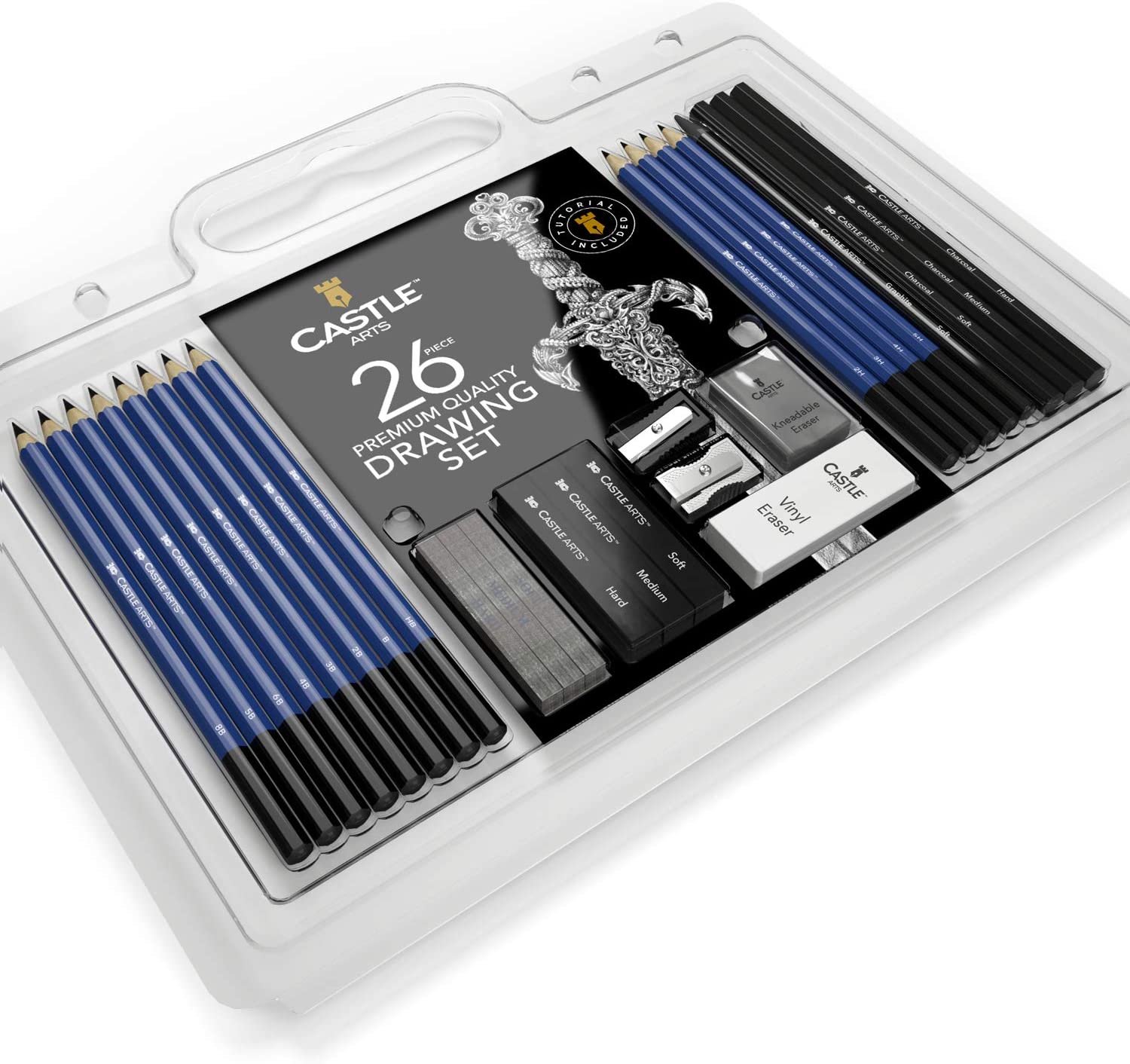 Learn the basics of drawing
Now that you have all that you need, it's time to learn the basics of drawing.
Start with doodles, lines, ovals, hatching, repetitions, scribbling, and softer shapes. Once you feel ready for the main gig, there are two things you should practice:
Draw everyday household objects and identify their geometry.
Attempt drawing natural forms such as trees.
Guidelines:
Remember to start slow.
There will be mistakes.
Use lighter strokes.
Draw simpler shapes.
Experiment with basic shapes.
Your drawing doesn't need to be exact.
Avoid complex figures such as animals or the human body, the greatest of artists will struggle drawing perfect human fingers.
Learn how different levels of pressure leave different types of marks on paper.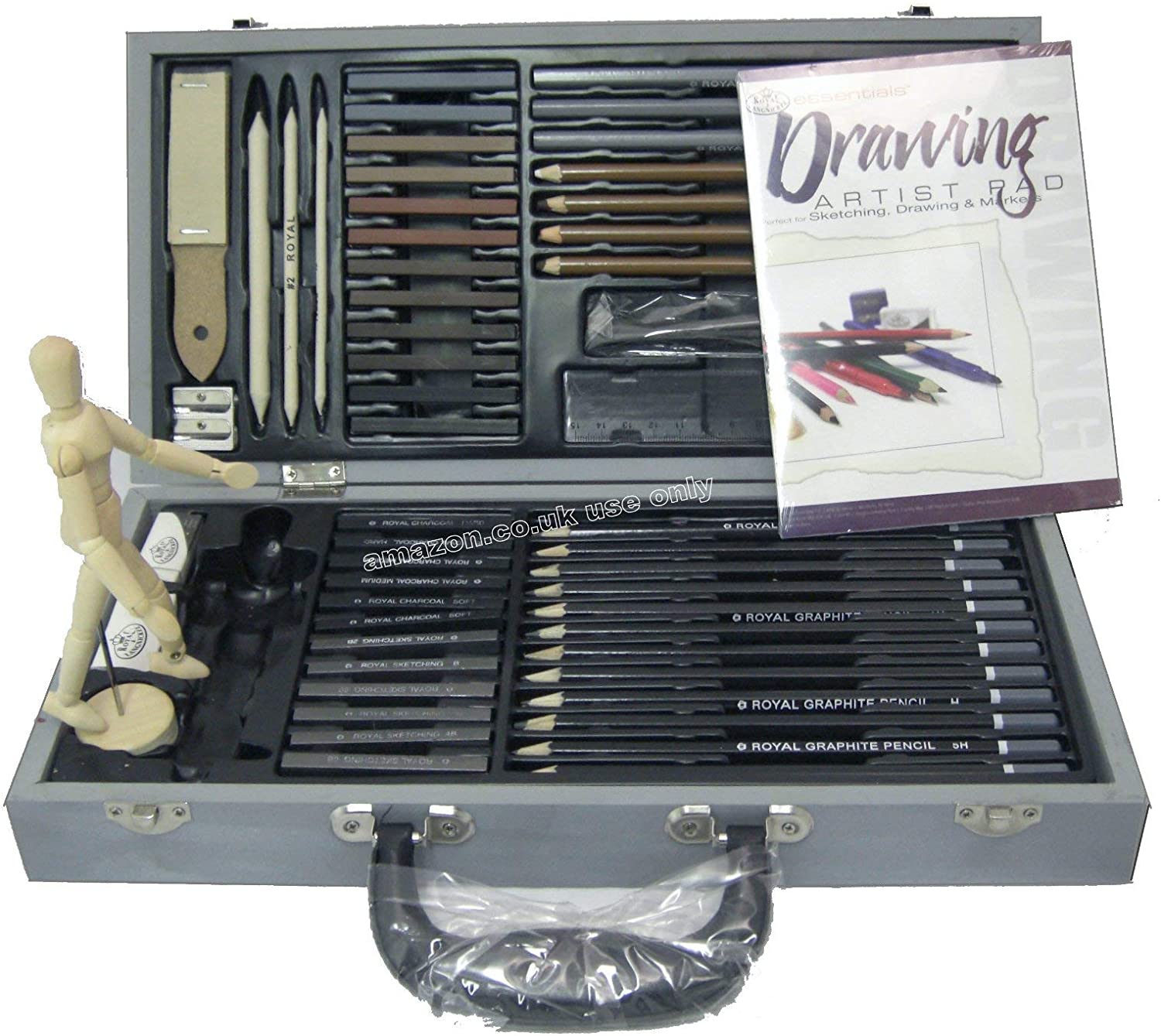 Don't be afraid to experiment and correct yourself. Making mistakes is the best way to learn any new skill. It's better to simplify or break down subjects into small, rough basic shapes.
Those were the general guidelines. Now, there are 4 basic principles you should learn to improve further.
Identification of edges: Whenever you see something, try to separate it into layers. Find edges. Like the edge that divides water from the sand on a beach.
Recognizing spaces: See and recognize space as you're not trained to. When you see a desk, see the parts that don't make up the desk. This is called negative space. Train your mind to see things unconventionally.
Proportions and angles: Proportions, perspective, scale, and angles are all difficult to master. All these principles can be learned by drawing geometric shapes, natural subjects, and scenes with multiple objects. Knowing proportions is extremely important for your drawings to make sense.
Light and shadow contrast: Note the brightest and darkest parts of objects. Understand how light "falls" and shadow is "created". See how light and its intensity interact with different materials, shapes, and objects.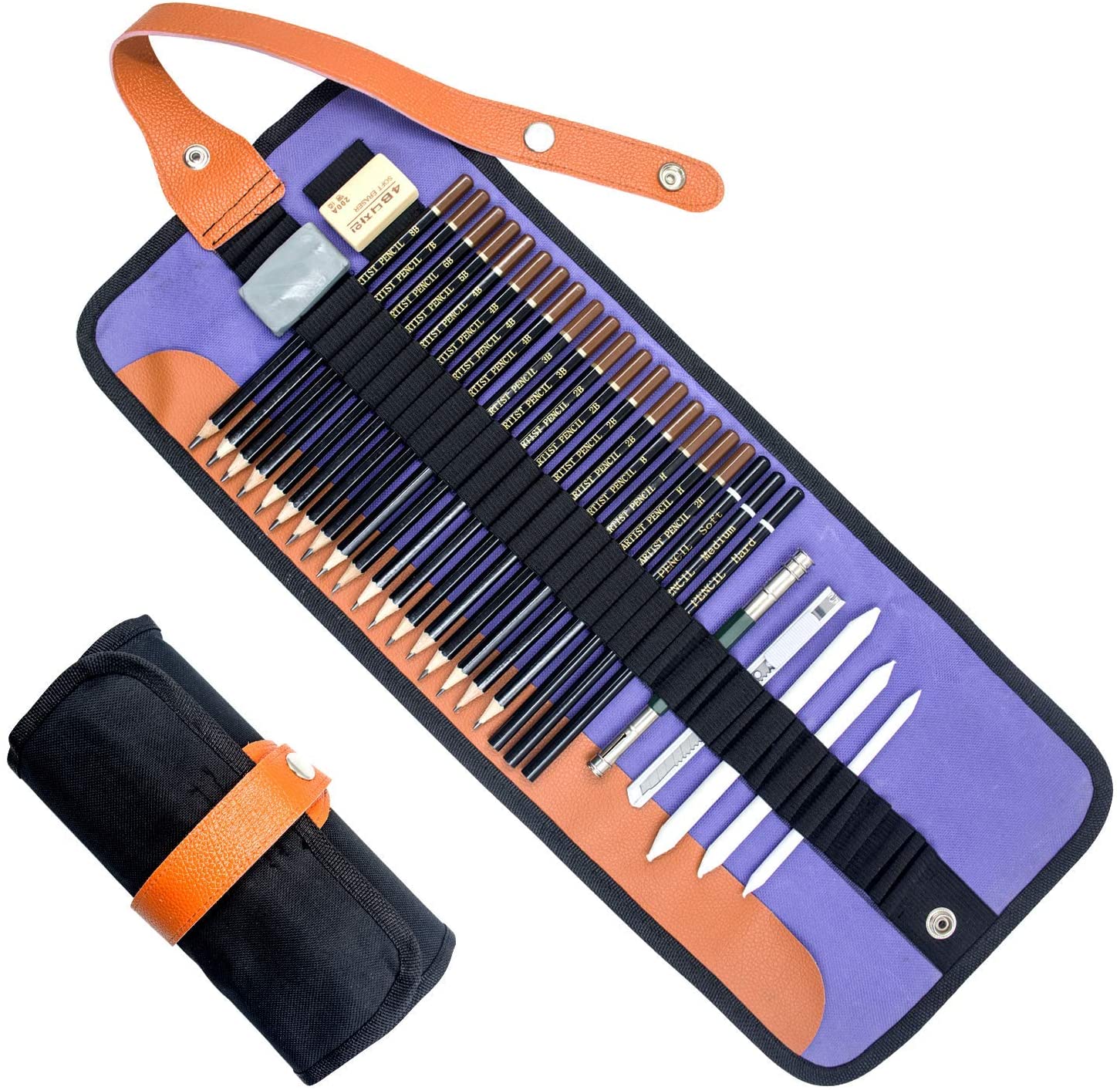 Checkout other articles related to this topic:
Part 1: Bead weaving. Your way to handmade excellence and a world of DIY
Part 2: Knitting. Your way to handmade excellence and a world of DIY
Part 3: Mandala drawing. Your way to handmade excellence and a world of DIY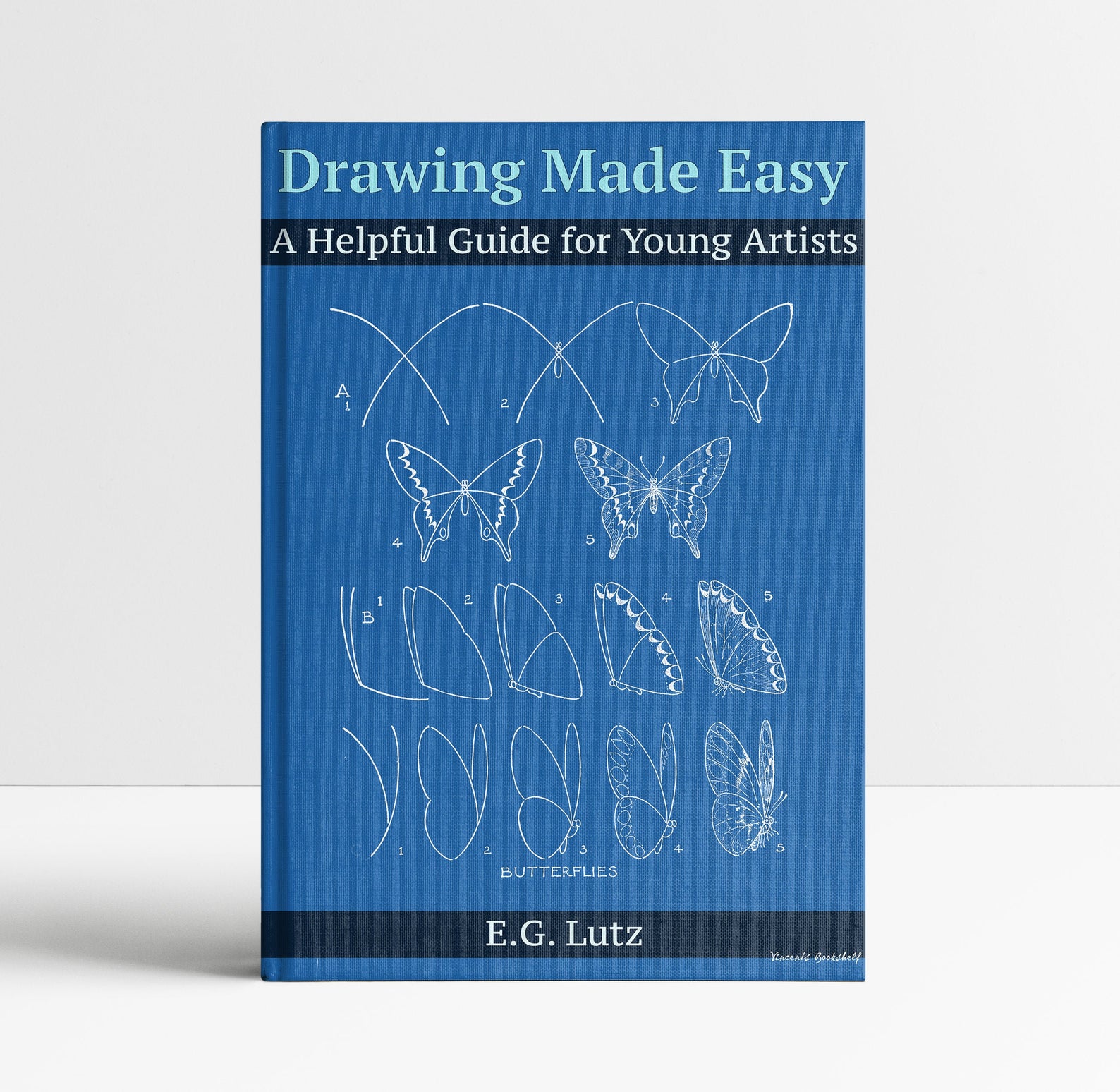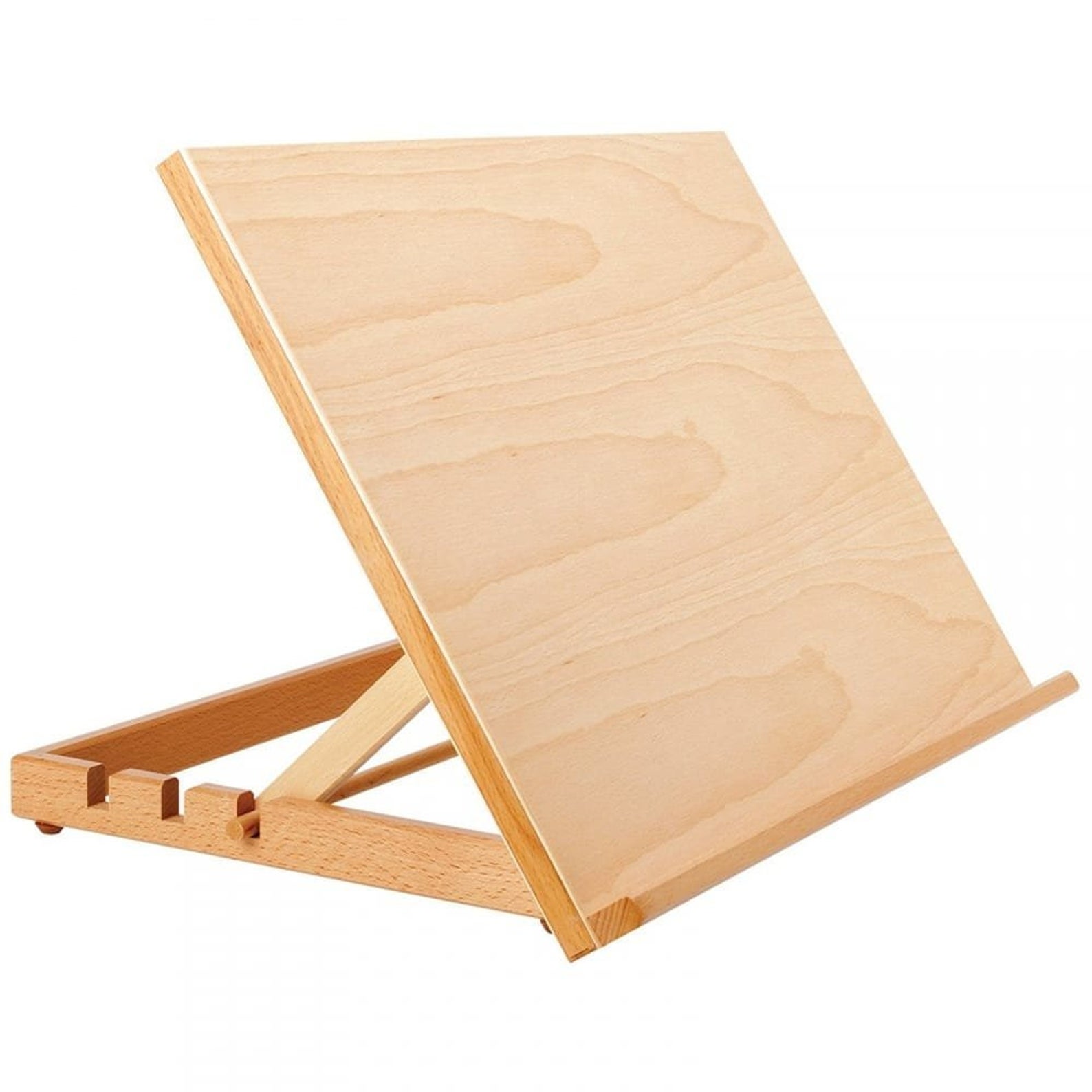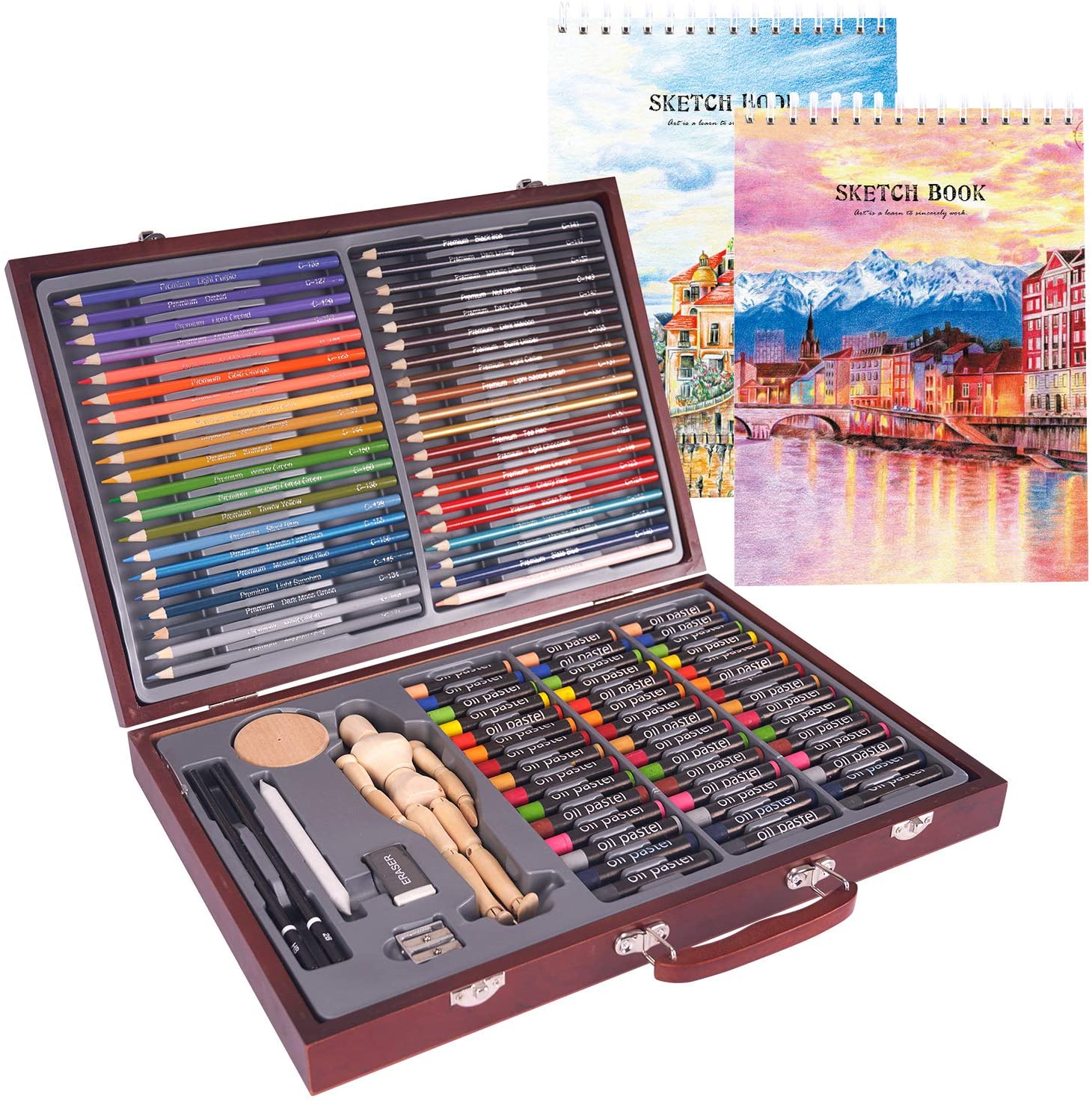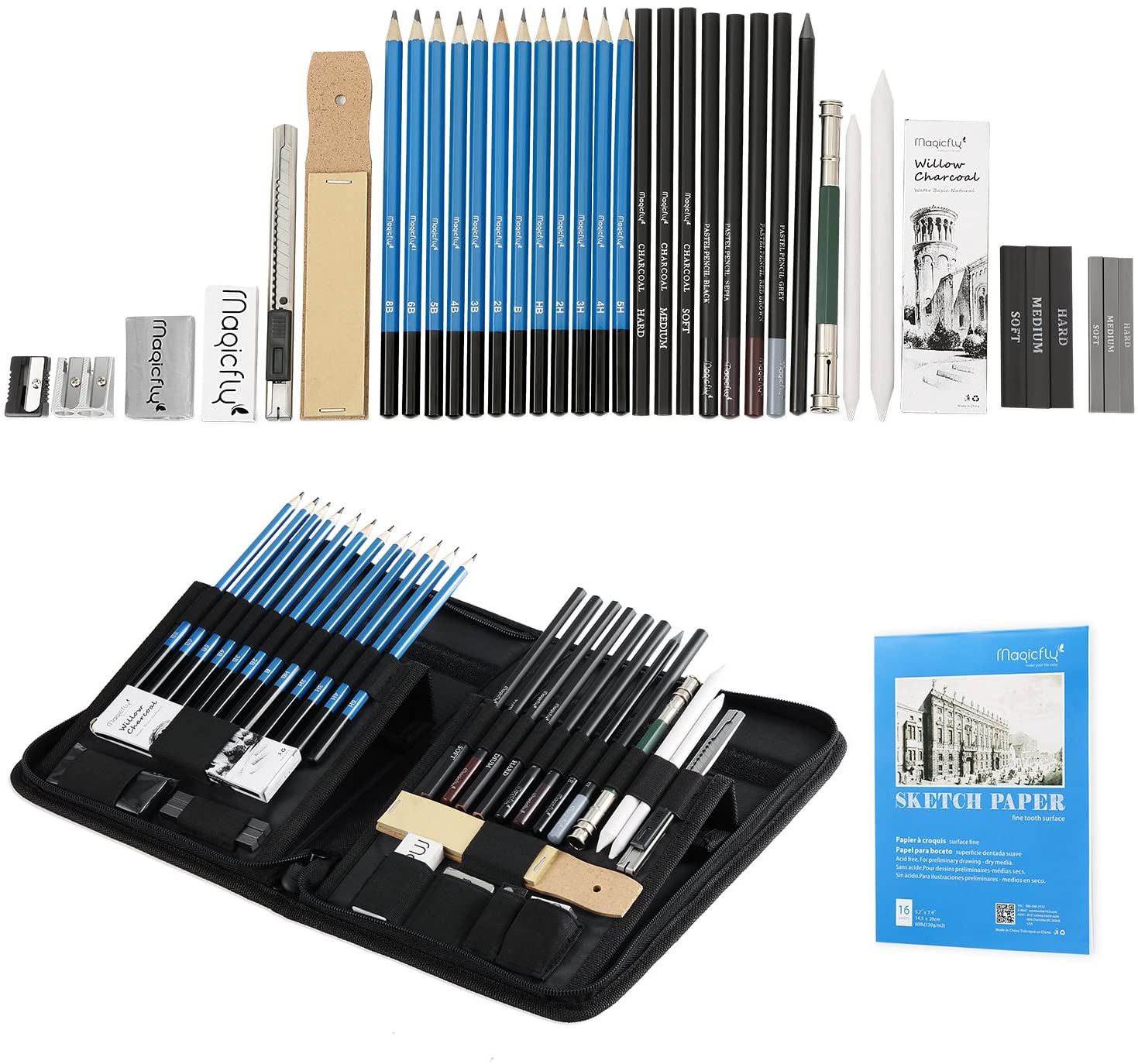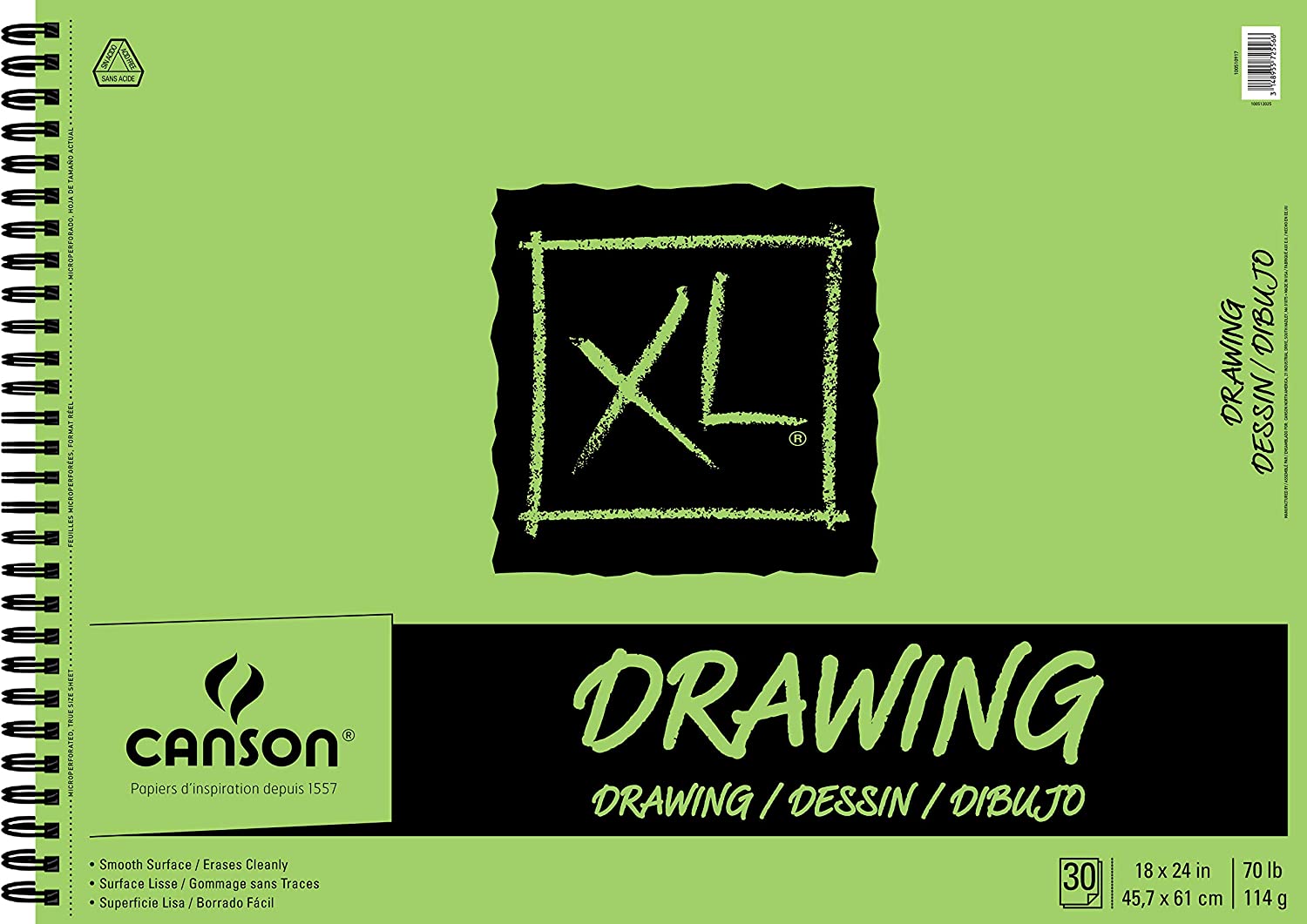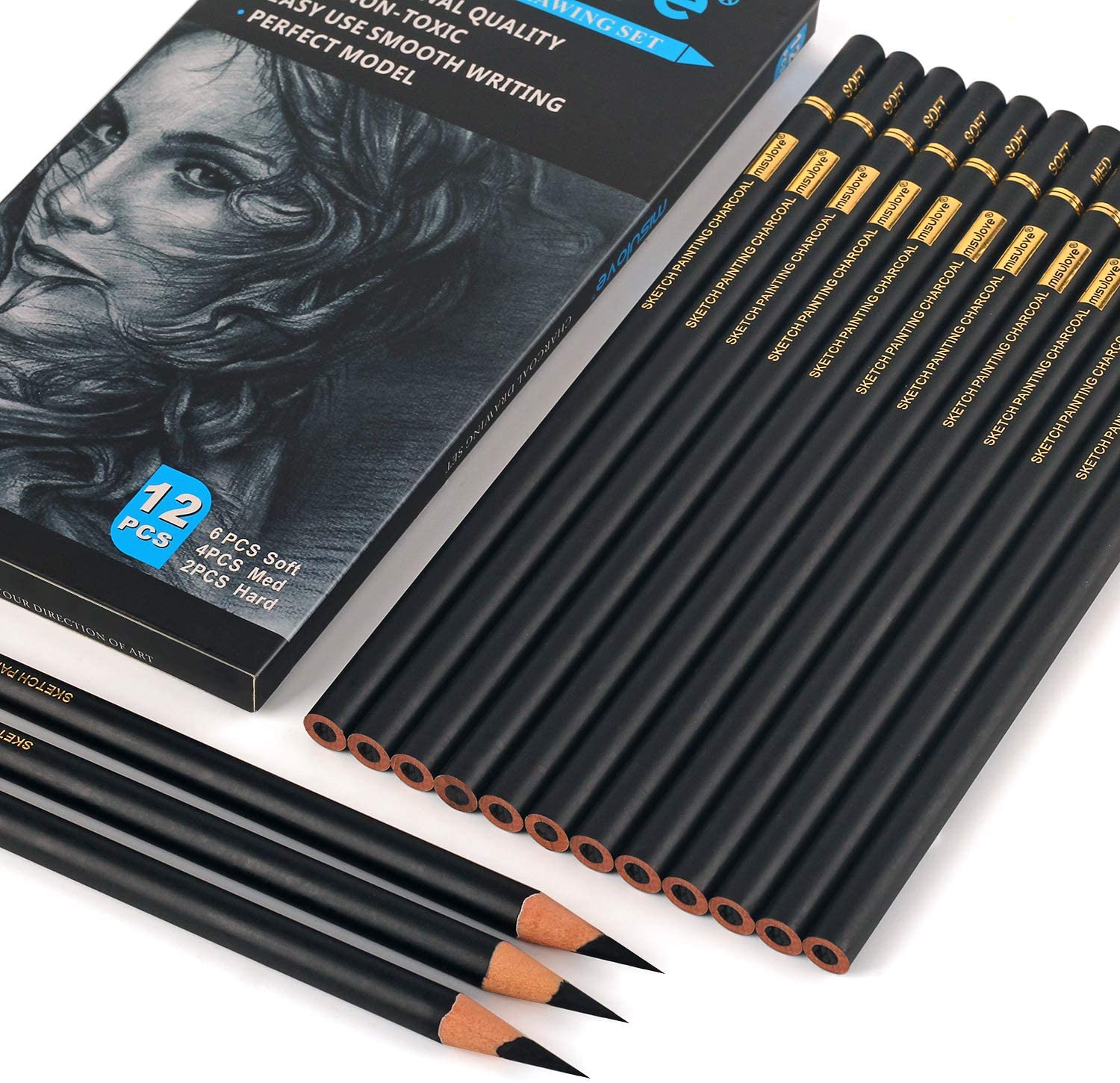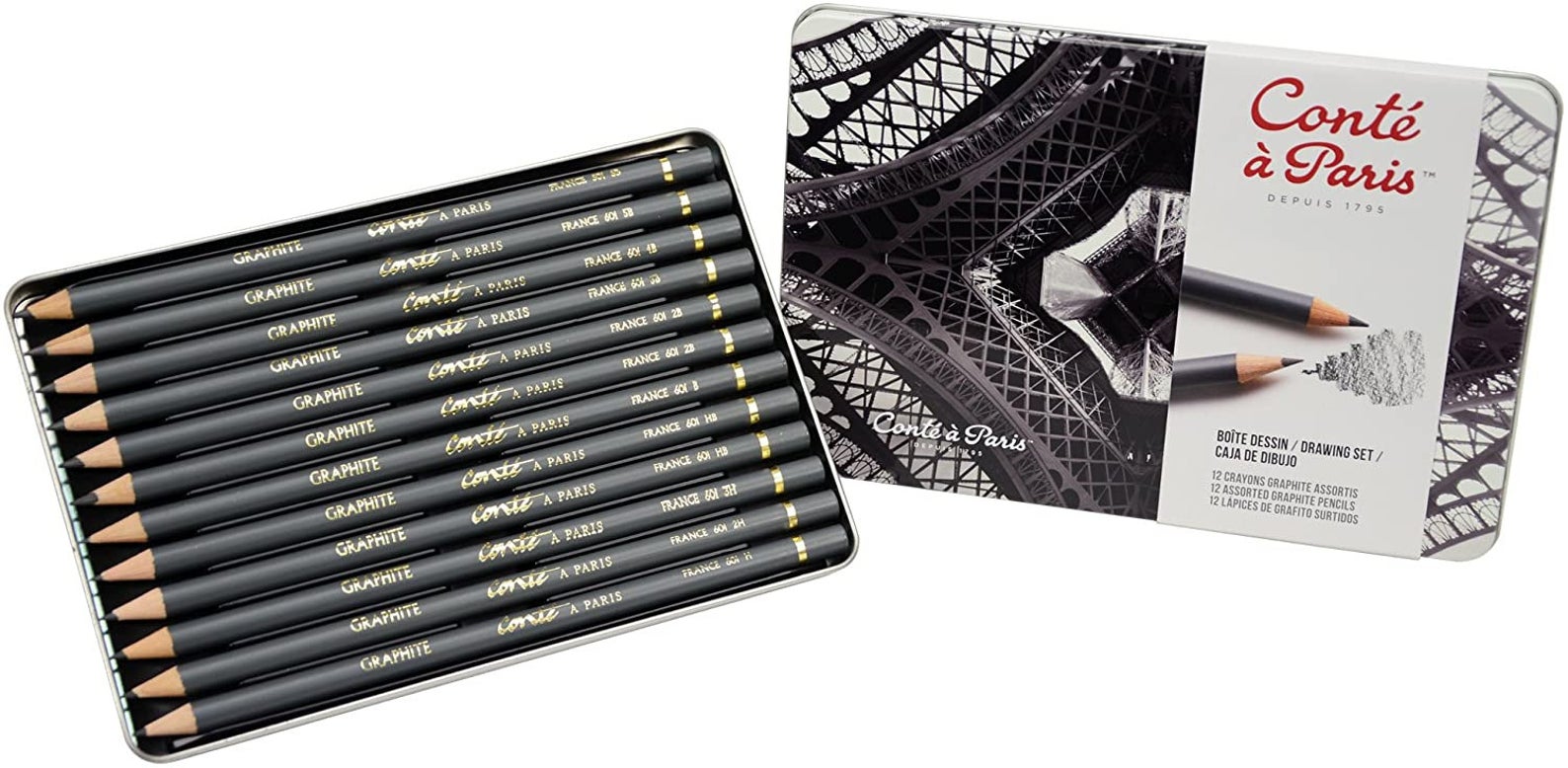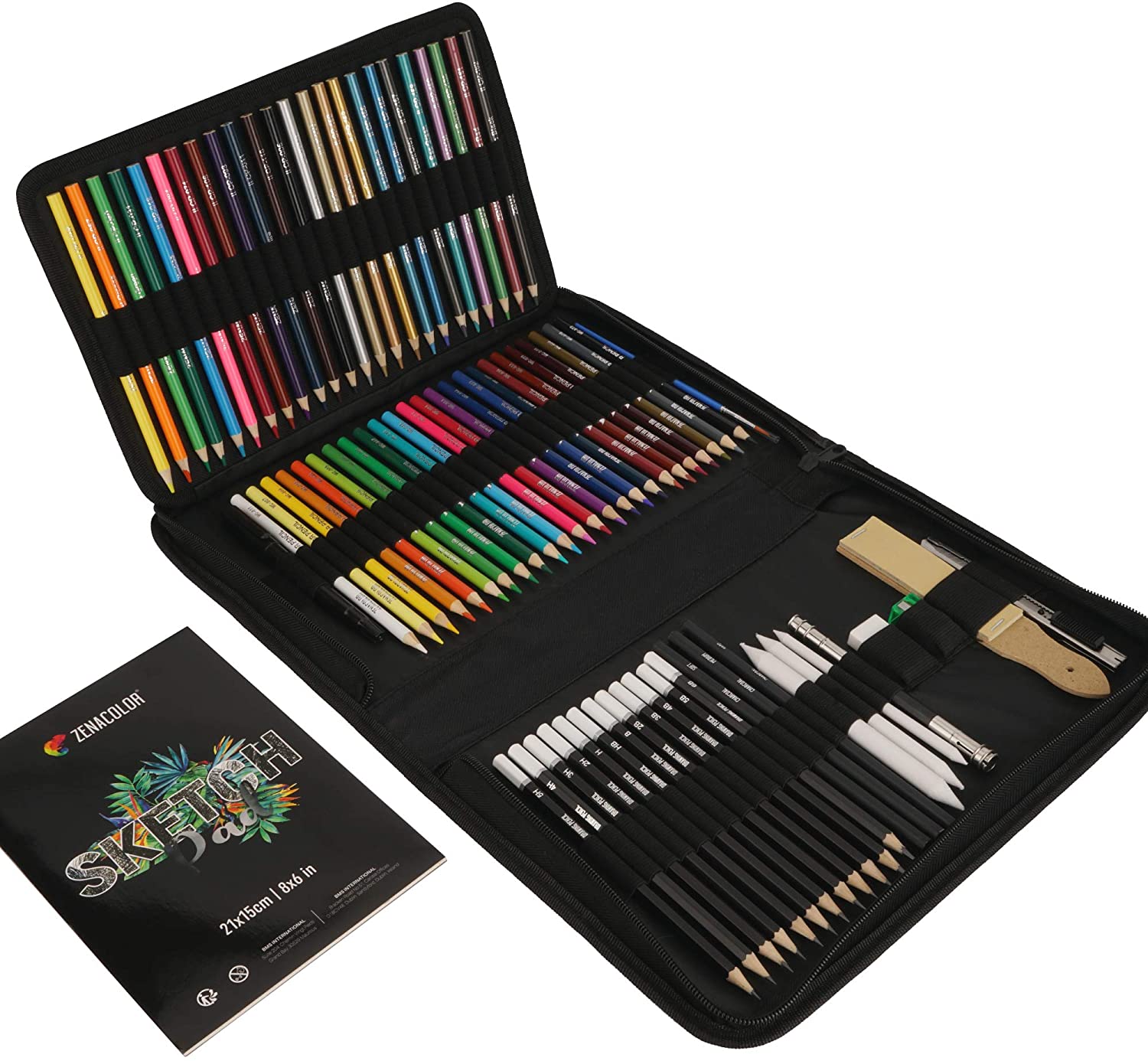 Important disclaimer
This compilation is brought to you based on our taste and subjective opinion. We explicitly state which parts are promoted and take no responsibility for the quality of things presented by merchants. If you have an idea about collection or would like to promote your brand please reach out via email: [email protected]